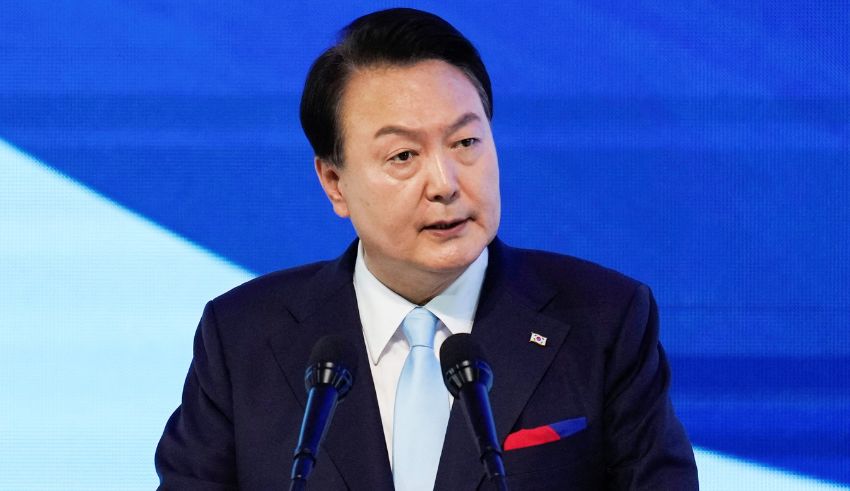 South Korean President Yoon Suk Yeol is set to address the alleged illicit arms deal between North Korea and Russia during the Asia-Pacific Economic Cooperation (APEC) summit in San Francisco. Yoon emphasizes the security implications of this purported deal and plans to discuss the international response. Amid concerns that North Korea may miscalculate and take aggressive actions during global focus on conflicts in the Middle East and Ukraine, Yoon asserts that any provocations from North Korea will result in immediate retaliation from South Korean and U.S. forces.
Yoon underlines how crucial it is to exhibit potent deterrence powers in order to stop North Korea from making mistakes in judgment. He promotes a strong stance grounded in the combined defense policy of the US and Korea. Long-lasting conflicts in the Middle East and Ukraine compound the unpredictability surrounding the Korean Peninsula. Experts speculate that North Korea may upgrade its nuclear-capable missiles through a supposed transfer of cutting-edge Russian weaponry technologies.
Escalating Tensions
Since taking office in May last year, Yoon has prioritized a reinforced military partnership with the U.S. in response to North Korea's evolving nuclear threats. Yoon highlights that North Korea has test-launched 87 ballistic missiles during his tenure. While some analysts believe North Korea does not yet possess functioning nuclear-tipped missiles, concerns persist that Russian support could help overcome technological hurdles.
Keep Reading
The rumored arms transfer agreement, which would go against resolutions passed by the UN Security Council, is denied by both North Korea and Russia. Yoon denounces the two nations' military collaboration, highlighting the danger it poses to the security of Northeast Asia, Europe, and the Korean Peninsula. During discussions at the APEC summit, he intends to address these security challenges and talk about measures to improve international collaboration.
One area where North Korea is believed to receive Russian technological assistance is its spy satellite launch program. Yoon suggests that a successful launch could advance North Korea's nuclear delivery vehicle capabilities, posing a significant challenge. Yoon calls for reinforced countermeasures if North Korea succeeds in launching the military reconnaissance satellite.
Yoon views the recent visits by prominent US officials—Secretary of State Antony Blinken and Secretary of Defense Lloyd Austin, among others—as a chance to highlight the robustness of the US-South Korea alliance. He highlights the significance of the US's nuclear, conventional, and missile defense capabilities as part of its deterrent commitment to South Korea.
Challenges in the Middle East
In the context of global challenges, including conflicts in Ukraine and the Middle East, Yoon sees an opportunity for APEC to demonstrate leadership. He urges member economies to work together to advance trade and investment liberalization, innovation, digitalization, and sustainable growth. Yoon also addresses vulnerabilities in energy security and emphasizes the need for the Asia-Pacific region to become a free space for the flow of people, money, data, goods, and services.
Amid the weaponization of economic resources and supply chain risks, Yoon advocates for the establishment of new norms for digital ethics in the era of hyper digitalization. He calls for universal norms that can be applied to everyone in the international community, considering the borderless and interconnected nature of digital technology.