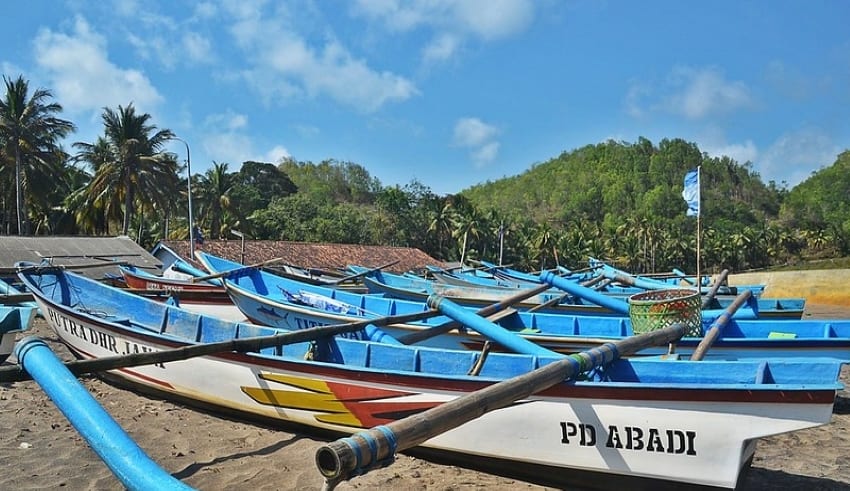 (C) Flickr, lina pramudita
Six fishermen from Aceh, Indonesia from 57 people who were arrested by the Thai Government in the Andaman Waters on March 10 and January 21, 2020, have been returned to Indonesia because they are minors.
The Government of Aceh through the Aceh Government Liaison Agency (BPPA), picked up the six children, when they arrived at Soekarno-Hatta Airport on Thursday, July 16, 2020, using Garuda Airlines with flight number GA 867 ETA, at around 17:45 WIB.
"Arriving at the airport they were all directed to fill out health alert cards, and rapid tests which were assisted by the relevant security authorities at the airport. After that they were allowed to go home," said BPPA chief Almuniza Kamal as reported by Antara in Banda Aceh, Friday, July 17.
He explained that the pick-up was carried out by the BPPA team after coordinating with the Indonesian Ministry of Foreign Affairs.
A total of 57 crew members of the KM Tuah Sulthan motor vessel and KM Perkasa Mahera and Vothus motor vessel in the Andaman waters were arrested by the Government of Thailand, due to violations of territorial boundaries.
Almuniza said that after undergoing judicial proceedings, the six minors were considered to still have a long future, had never violated Thai law, and obtained a good judgment from a daycare center.
Therefore the Thai Immigration carried out repatriation transfers from Phang Nga to Bangkok for an independent quarantine for 14 days that was completed on July 9, 2020.
The six minors are Ab (15) Ik (15), and Ma (15) all three are from ABK KM. Mighty Mahesa. While from ABK KM Tuah Sultan Baru, MI (17), Ha (16), and Mu (17).
Almuniza said, while in Jakarta the six children will be under temporary care of the BPPA and stay overnight at the Aceh Province Shelter house in Jakarta. Then they will be returned to Aceh on Saturday, July 18.
Meanwhile, 51 other crew members from Aceh are still undergoing legal processes to date in Thailand.