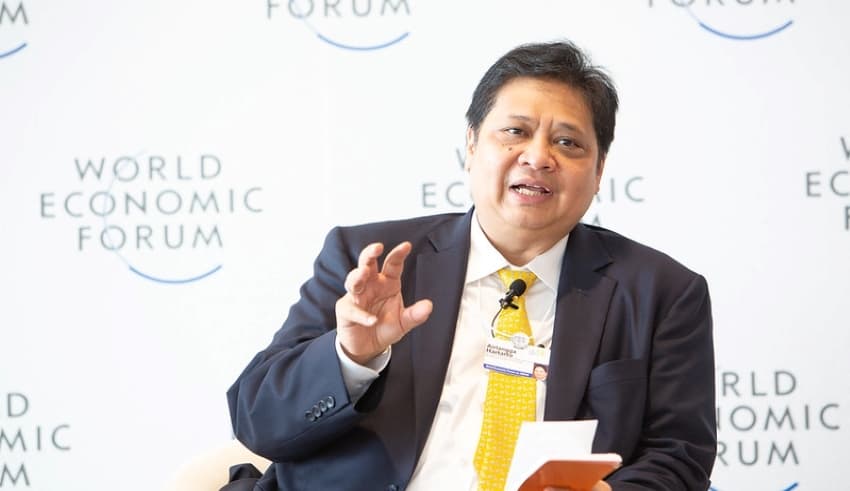 (C) Flickr, World Economic Forum
Coordinating Minister for Economic Affairs Airlangga Hartarto said many micro, small and medium enterprises (MSMEs) began to carry out digital transformation amid the coronavirus pandemic. In the period from 14 May to 9 June 2020, the number reached 301,115 MSMEs.
"We see that online businesses have increased in the past few months. In a very short period of May 14-June 9, 2020 there were 300 thousand MSMEs that have just transformed into digital," Airlangga said in a video conference on Friday, June 19.
The Coordinating Minister urged other MSMEs to take advantage of the momentum to increase its market penetration, as there has been a substantial shift in the market's consumption pattern from conventional to digital platforms.
He revealed the need for households in digital transactions surged by 400 percent. Then followed by sales of beauty products by 80 percent, and clothing 40 percent, as well as shipping business that rose 35 percent.
The potential value of the digital economy this year is predicted to reach around USD35 billion and in 2025 reach USD101 billion.
Previously, Minister of State-Owned Enterprises Erick Thohir revealed that the coronavirus pandemic did force the entire industry to change its system into a digital one in order to compete and survive. This will simplify operations and can encourage performance improvements.
The Ministry of Cooperatives and Small and Medium Enterprises (MSMEs) previously recorded that there were 64.1 million SMEs in Indonesia in the first semester of 2019.
Of that amount, as many as 63.3 million or 98.6 percents are micro-business operators, the rest are medium business operators (1.2 percent) and medium enterprises (0.09 percent).
Of the 64.2 million MSME actors, only 13 percent, or around 8.3 million, MSMEs have utilized digitalization in running their businesses.