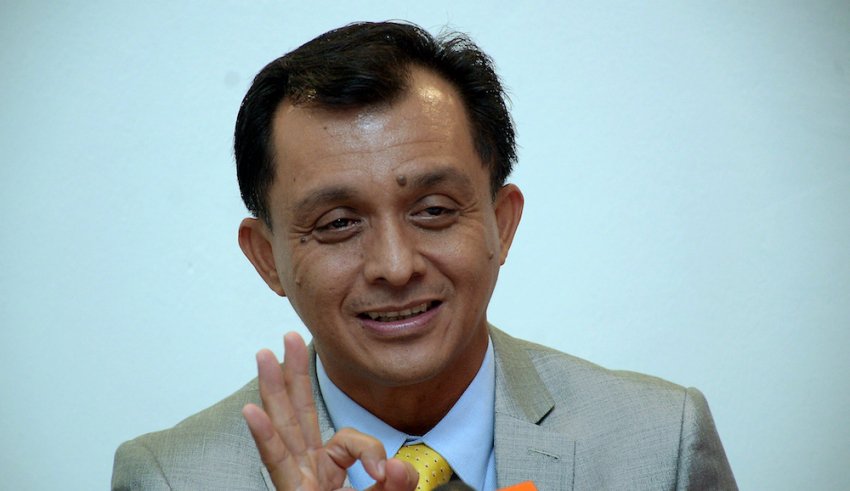 The National Film Production Corporation Malaysia (Finas) yesterday confirmed the appointment of its new Chief Executive Officer, Director and actor Ahmad Idham Ahmad Nadzri, effective from yesterday until 6 June 2022.
In a statement, Finas chairman Zakaria Abdul Hamid said that it hoped that the selection of Ahmad Idham will see Finas continue to create excellence as a body that guides, promotes and maintains the growth of the country's film industry.
He said that apart from the nomination, Finas also welcomed the allocation of RM225 million as an opportunity for economic stimulation to the innovative industry of the country through the National Economic Recovery Plan (Penjana) announced yesterday by the Government.
Zakaria said Communications and Multimedia Minister Datuk Saifuddin Abdullah will control the numerous programs and financial facilities to revive the nation's artistic industry.
Finas wishes to convey its appreciation and gratitude to the government for its concern with the allocation of opportunities and funds for the reconstruction of the country 's innovative industry industrial market, which has been hit by the Covid-19 pandemic.
Premier Tan Sri Muhyiddin Yassin yesterday launched Penjana, under the slogan of "Building the Economy Together," as a short-term intervention spanning 40 RM35 billion measures to grow and revitalize the nation's economy.
Meanwhile, when approached, Ahmad Idham said it was time to put together powers to restore the economy (of the creative industry in the country). These are tough days, I realized (when) I approved it (the appointment), that's rough. Yet he trust the new leadership and he believes that it will succeed.
Ahmad Idham had previously been named CEO of Finas, effective March 11, 2019, for a two-year period. However, on December 9 last year, Ahmad Idham 's offer to shorten his service contract to March 10 this year was received and accepted by the Finas board of directors.