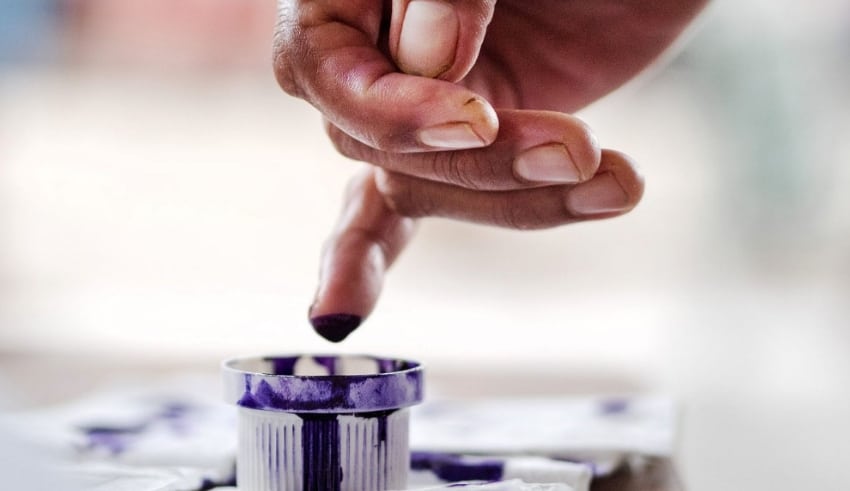 The General Elections Commission (KPU) conducted a public test of the draft KPU Regulation (PKPU) for the 2020 regional elections today, June 6, which will be held simultaneously on December 9, 2020. In this PKPU draft, there are several health protocols that must be carried out by the organizer.
KPU commissioner Dewa Raka Sandi said that organizers for the 2020 elections from the Provincial KPU, the District Election Committee (PPK) to the polling group (KPPS) need to carry out rapid tests. Especially for organizers who have COVID-19 symptoms.
Raka said that the election organizer must also provide sanitation facilities, check the temperature condition of each participant who enters the polling station, and set the distance between the organizer and the eligible participant. In addition, the organizer must also wear personal protective equipment (PPE), or at least mask.
Furthermore, Raka said that organizers need to make arrangements to ban crowding. In addition, it must also limit the number of participants and / or personnel assigned to each stage of the election.
KPU stated that the number of voters in each of the 2020 polling stations will be limited to 500 people.
Every voter who comes to the polling station will also be checked his body temperature. Raka said, voters with body temperatures above 38 degrees Celsius will not be allowed into the polling area.
Election organizers are also advised to maximize the use of information technology to avoid direct contact. This is intended to prevent transmission of Covid-19.
Regarding the voting mechanism, Raka also explained that voters would use a punch ball in the form of nails that had been provided and used disposable gloves.
"Before being used by voters, voting tools must be sterilized by disinfection by KPPS officers," said Raka.