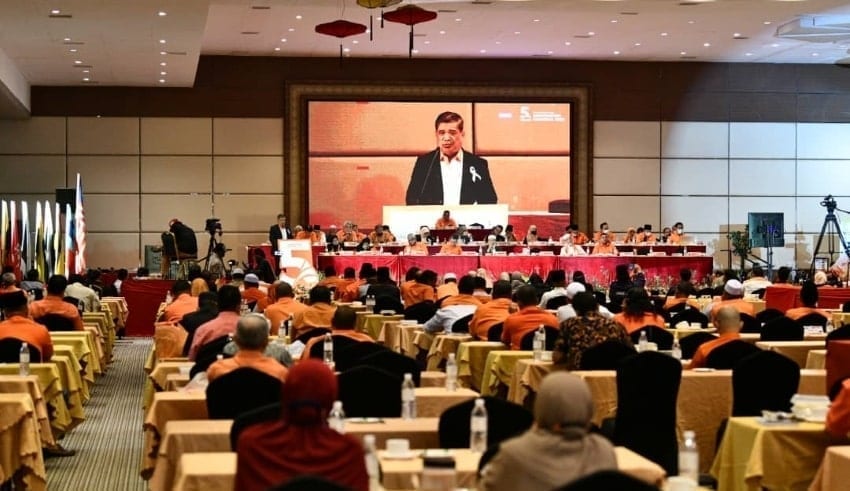 AMANAH (Parti Amanah Negara) led by Mohamad Sabu has called on the Opposition to form a grand coalition to oust Perikatan Nasional (PN) in the 15th general election (GE15).
Sabu, the party's president in his speech reminded the party and its components that Pakatan Harapan (PH) won the general election in 2018 was due to the leadership and partnership of Tun Dr Mahathir Mohamad and Datuk Seri Anwar Ibrahim.
Presiden AMANAH, Mohamad Sabu mengakui terkilan apabila parti-parti komponen Pakatan Harapan (PH) saling menyerang satu sama lain sehingga memburukkan imej Tun Dr Mahathir Mohamad dan Datuk Seri Anwar Ibrahim. Beliau berkata, sepatutnya serangan… https://t.co/kFJbIE5RYL

— Parti Amanah Negara (@PartiAmanah) December 27, 2020
Thus this then successfully created a strong coalition which in turn inspired confidence among Malaysians to vote out Barisan Nasional (BN) which had been in power since 1957.
Sabu, or popularly known as Mat Sabu, emphasized how it is imperative for the Opposition to remain united and as for his party, AMANAH to act as a bridge between the various parties as they prepare for GE15.

He said that it is even more important to build on Pakatan Harapan's cooperation with other parties as well as all Opposition parties for a great reset before forming another grand coalition again (for GE15).
He emphasized again that he is ready to be a bridge to close the divide. Even if he would be used as a stepping stone, for the sake of the people and this beloved country, and he will do so again as he and his party has done before, and that is, earnestly and with full commitment. He shared these with Amanah delegates during the party's annual convention in Bukit Katil, Melaka.
The convention was also live streamed in accordance with Covid-19 standard operating procedures (SOP).
Mohamad's call to unite comes amid reports that Dr Mahathir and Anwar are no longer on speaking terms after falling out in June over who should lead the Opposition.

Mohamad in his speech also touched on how this has affected PH presidential council meetings.
Sabu said without going in the specifics in the past, meetings that were attended by the coalition's top leaders were a hallmark of transparency and partnership built upon mutual trust.