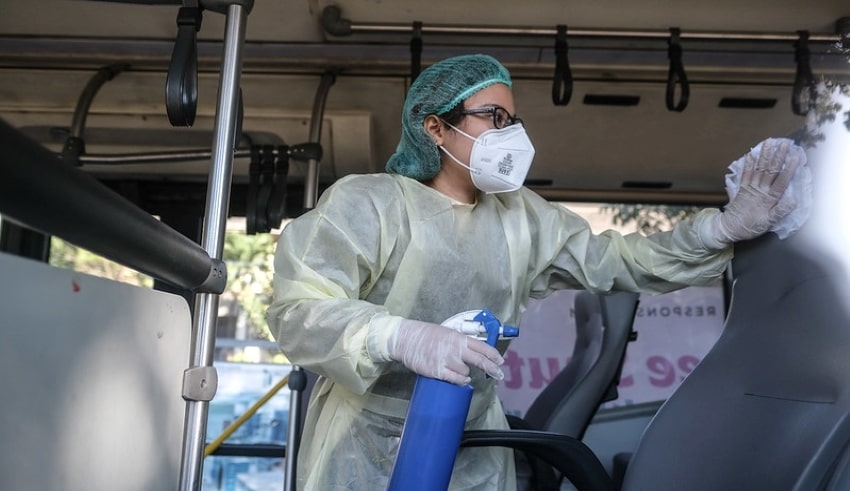 (C) Flickr, Asian Development Bank
METRO MANILA – In a meeting with President Rodrigo Duterte and other Cabinet members, Interior Secretary Eduardo Año said that the proposal to reduced the distance between commuters in public utility vehicles (PUVs) 'dangerous' and should be thoroughly studied.
Año said that face shields and face mask can only mitigate the spread of the virus but distance will still be a major factor in containing the virus.
He agreed with the healthworkers and health sector that this proposal can start another spike that could lead to the government imposing the more strict Enhanced Community Quarantine (ECQ).
Healthcare Professionals Alliance Against COVID-19 spokesperson Dr. Antonio Dans said that it is too early to ease up the restrictions and propose a physical distancing rules in public transport. He then urged the public to still practice the one meter distance rule.
Health Secretary Francisco Duque III said on the palace briefing that as study of the HPAAC that reducing the distance rule from 1 meter to 0.75 could result to 686 additional Covid-19 additional cases.
Presidential spokesperson Harry Roque claimed that the Department of Health did not object to the new proposal to reduce the distance in the meeting but Duque claimed he was not present.
The Department of Transportation implemented the new policy yesterday and the separation to 0.5 meter will be adjusted by September 28 and 0.3 meter on October. NTF chief implementer and Secretary Carlito Galvez said that the country can implement the more relaxed distancing rule in public as long as the minimum health standards as being observed.