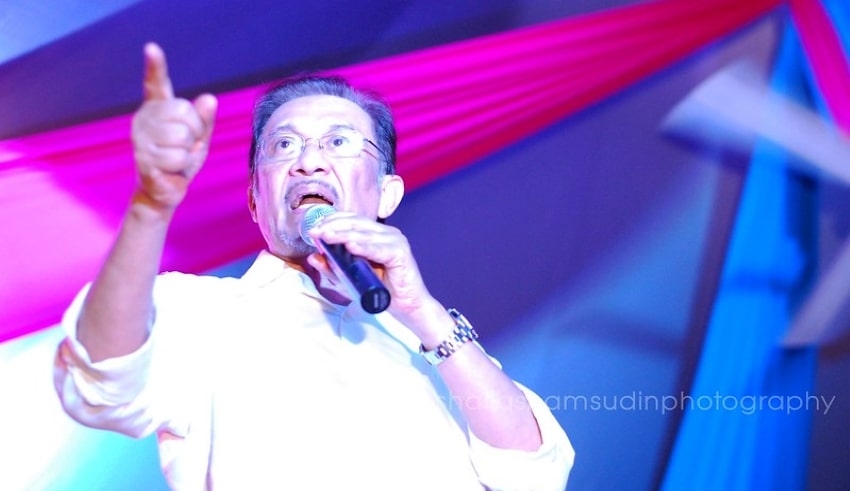 KUALA LUMPUR – PKR president Datuk Seri Anwar Ibrahim failed in his bid to strike out the sodomy charges filed against him by lawyer Mohd Khairul Azam Abdul Aziz as the High Court today dismissed his application that would grant him full pardon granted on the case.
High Court Judge Datuk Akhtar Tahir said that the plaintiff (Mohd Khairul Azam) has locus standi in initiating the legal suit and that there are still triable issues that the court needs to hear.
Datuk Akhtar Tahir also said that the Yang di-Pertuan Agong had taken the role of an executive when granting the pardon therefore, the laws and procedures of the executive powers could be questioned.
He futher added that its not a clear-cut case which could be easily dismissed and that it should be proper to allow the proceedings as evidence.
The dismissal of Anwar's applications will have no order as to costs.
The High Court set March 24 to 26 next year for the trial while case management will be on Feb 18, 2020.
On May 13, Anwar filed the striking out application by the basis of Mohd Khairul not having locus standi to file the action and that it was an embarrassment and an abuse of the court process.
Mohd Khairul, who is also the vice-president of Parti Bumiputera Pesaka Malaysia (Putra) filed the suit on February 26, claiming that the formation of the board was illegal under the constitution while also questioning the legal basis for the pardon granted to Anwar. On May 11, 2018, Dr Mahathir announced that 15th Agong, Sultan Muhammad V, granted immediate royal pardon for Anwar before Mahathir was sworn into office as the seventh Prime Minister of the country.