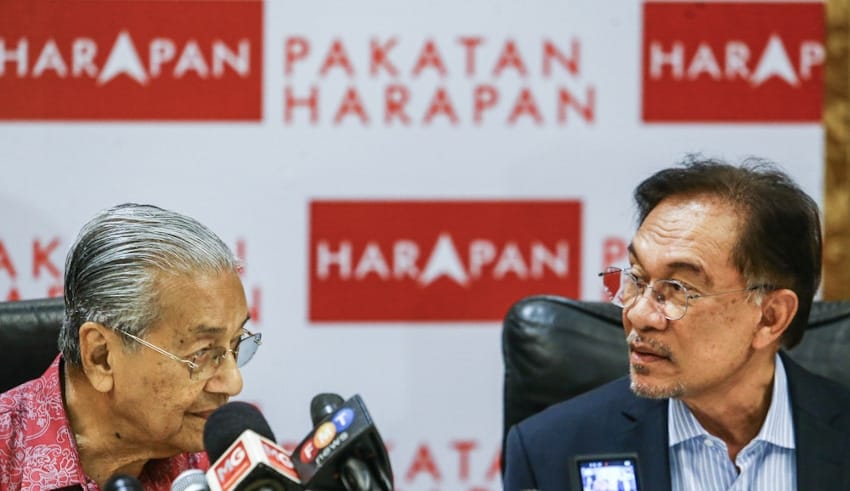 PETALING JAYA – PKR president Anwar Ibrahim has insisted that former Prime Minister, Tun Dr Mahathir Mohamad, is no longer the chairman or a member of the Pakatan Harapan (PH).
The Port Dickson MP said that the Pakatan Harapan only comprise of Parti Keadilan Rakyat (PKR), DAP and Amanah where this morning's meeting was only attended by those parties.
When asked if Dr Mahathir is still the chairperson of the former ruling coalition, Anwar said that He was not a member of Harapan.
"You have to ask him that, because he may change his mind tomorrow. But Bersatu have decided to leave the party," He added
However, Anwar quickly pointed out that he is willing to cooperate with everyone including Dr Mahathir.
"I am not discounting anywith anyone including Mahathir. I have no problem meeting and having discussions with Mahathir and the others," he said.
When pressed about Mahathir's statement that Malays are unable to accept him as the next premier, Anwar said that it was Mahathir who rejected him and reiterated that 60 percent of Malays supported him during the Port Dickson by-election.
"My patience is legendary and I have been slandered on many things.. Our priority is our struggle to uphold justice and the interests of the people." He said.
Dr. Mahathir did not show up at the "Pertahan Mandat Rakyat" event in Kuala Lumpur last March 9.