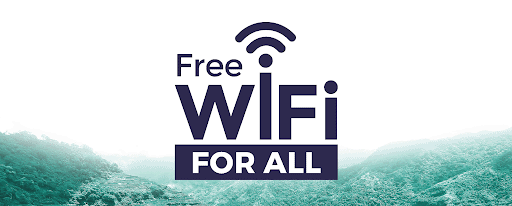 The usage of WiFi has improved the patient quality care in hospitals in terms of using this technology for the medical devices use for each patients and for the operation of Health Care Centers.
Free internet access will help health workers file online documentation of their situation. It will also alleviate fear and anxiety among front-line patients by allowing them to maintain contact with their families and loved ones.
The Rizal Memorial Coliseum, the Philippine International Convention Center and the World Trade Center in Metro Manila have had Wi-Fi terminals built.
At Dagupan City Astrodome in Pangasinan, New Clark City – Athletes Village in Capas, Tarlac, City Rest Drive Inn in Tuguegarao City, Cagayan, Sacred Health School for Boys in Cebu City, and Ateneo de Zamboanga–Lantaka Campus in Zamboanga City, outside Metro Manila, Wi-Fi terminals have been built.
Wi-Fi hotspots have also been developed in more than 30 Covid-19 monitoring and control centers, as well as in five national Covid-19 research centres.
The service, called "Free Wi-Fi for All" service, was initially introduced to provide remote and poorer parts of the world with internet.
The system has built a total of 3,707 free Wi-Fi terminals throughout the country since its official launch in March this year, according to its web site at freepublicwifi.gov.ph.
At the launch of the system, DICT Undersecretary Eliseo Rio, Jr. said Wi-Fi terminals, using very small aperture terminal (VSAT) technology, do not depend on the availability of commercial telecommunications (telco) companies such as Globe Telecom or Smart Communications for mobile services.
This is a good way for health workers and other people to connect with each other. Communication is very important especially at times like this. Battling COVID19 hand in hand.