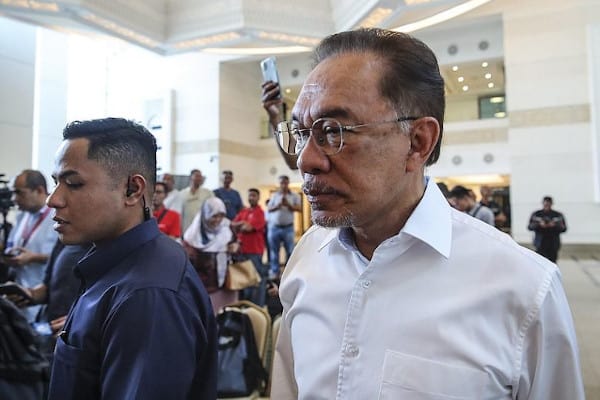 KUALA LUMPUR – PKR president Anwar Ibrahim said it is time to move on and focus on reform for the sake of the people.
Anwar, 72, said the time has come o move past Malaysia's political turmoil and not lose focus on institutional reforms and programmes for the Rakyat.
"I mean there was clear treachery, but we decided to move on." Anwar told the reporters at the PKR headquarters yesterday.
On Sunday, Former ally Muhyiddin Yassin was appointed by the king as prime minister on Sunday with backing from PH rivals Umno and PAS.
The crisis sparked when Tan Sri Muhyiddin's Parti Pribumi Bersatu Malaysia pulled out from the Pakatan Harapan coalition and joine forces with former PKR deputy Azmin Ali and Malay-dominated Umno and PAS to thwart Anwar on the succession of premiership.
The move led to the esignation of Prime Minister Mahathir Mohamad and the eventual collapse of the Pakatan Harapan.
Mr. Anwar on the other hand, said the people's need should still be at the top of the agenda which he claimed those currently in power did not have the people's interests at heart. Anwar said the PKR however remains intact despite treachery committed by some of the members.