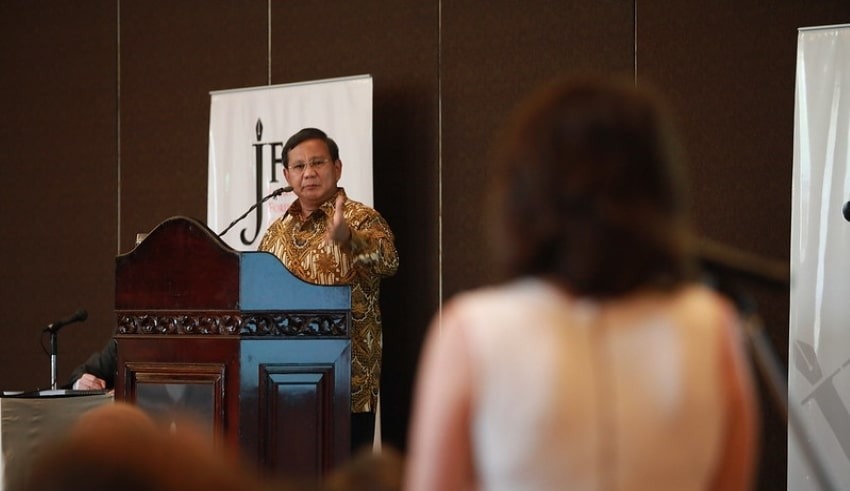 (C) Flickr, Prabowo Subianto
The administration of President Donald Trump will welcome Indonesian Minister of Defense Prabowo Subianto to the Pentagon on Friday (Oct 16) after dropping a de facto ban on his entry into the country imposed on allegations of human rights abuses.
Prabowo, a 68-year-old former chief of the special forces, has long been a controversial figure in Indonesia, accused in places like East Timor of involvement in military crimes that have won him scorn among human rights advocates.
But Prabowo, who denies any wrongdoing, has also become a key figure since being named defense minister last year as the Trump administration attempts to deepen defense ties with Indonesia, the largest Muslim-majority country in the world. Of particular concern to Washington, Russia and China are also courting Indonesia 's military.
In view of this, Prabowo will receive official briefings elsewhere in the Washington DC area as Jakarta weighs the purchase of a fighter jet that has also drawn interest from Moscow. The US State Department 's decision to issue him a visa was criticized by Amnesty International and other rights activists, something it had rejected in previous years, including when Prabowo 's son graduated from Boston University.
Prabowo has repeatedly denied his involvement, including in Jakarta, East Timor and even West Papua, in any suspected human rights violations. Nevertheless, he has been a major political player, who has twice tried the presidency and could stand again in the years to come
Related Article: https://www.theasianaffairs.com/indonesia/2020/10/10/the-unexpected-prabowo-once-barred-from-the-us-receives-an-official-visit-invitation/