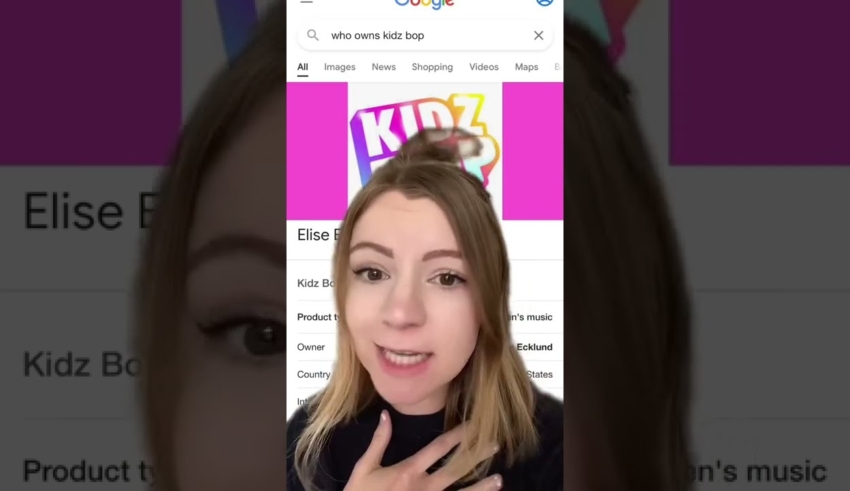 does elise ecklund own the million dollar company kidz bop
Kidz Bop helped all parents. They are a clean rendition of well-known songs performed by an American children's music ensemble. For a never-ending supply of music your youngster will enjoy, bookmark their page or at the very least subscribe the next time you visit YouTube.
The group's composition is fantastic, with the young performers taking center stage. Social media has been buzzing with rumors regarding who owns Kidz Bop. Some people have even said that YouTuber Elise Ecklund is the band's owner, but is this true? Owner of Kidz Bop?
Who are Kidz Bop?
Around the time it was founded, on October 9, 2001, Kidz Bop published their debut song. The trio has released compilation albums over the years that include clean renditions of popular contemporary songs that have done well on the Billboard Hot 100 charts.
Additionally, in order to replace obscene lyrics in the same songs they cover, the music group provides lyrics that have been edited. However, reviewers have noted that more has to be done to rid these songs of their predominantly adult themes. 
Keep Reading
Cliff Chenfield and Craig Balsam, co-founders of Razor & Tie, came up with the idea for Kidz Bop. On October 9, 2001, they published their debut record. The fact that the group has sold millions of copies since debuting is what I find most intriguing about them. Over 6.5 billion streams have been produced and 21 million records have been sold by Kidz Bop.
On the Billboard 200 Chart, the group has 24 top 10 debuts, and its music is available in five different languages, according to the group's website. In addition, Kidz Bop was named one of Billboard Magazine's top 75 Artists of the Decade and was the magazine's #1 Kid Artist for 11 years in a row.
Who owns Kidz Bop?
The company is a leader in creating, managing, and purchasing sound recording, music publishing, and other industries, according to its website. The company is based in Nashville, Tennessee, and has offices there as well as in Berlin, London, Los Angeles, Melbourne, Miami, and New York. They also employ people all across the world.
Why is Kidz Bop trending?
The band's popularity increased after a fraudulent internet search said that Kidz Bop was owned by well-known YouTuber Elise Ecklund. She posted a video of herself conducting an online search and claimed ownership of the musical collective.
Since then, the outcome has disappeared from search engine results. The YouTuber joked that she had a multimillion dollar company in the amusing post that she published on Twitter.