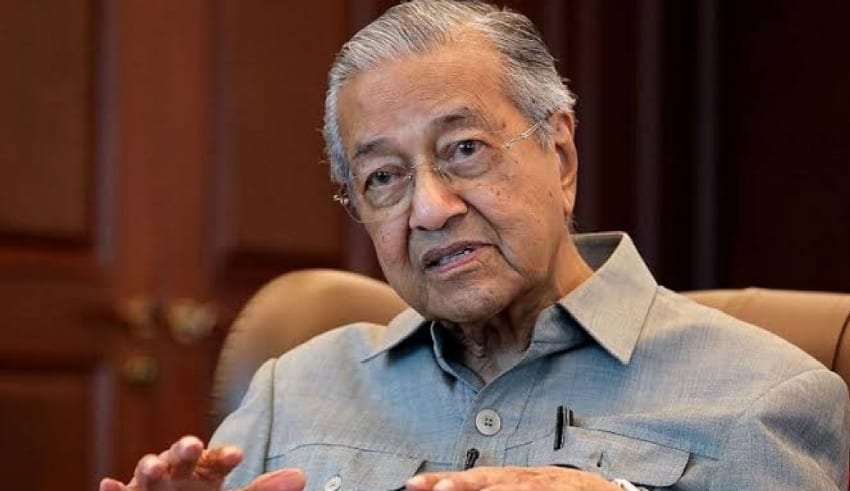 Supreme Council leaders of Four Parti Pribumi Bersatu Malaysia stormed out of their meeting tonight after maintaining that the effort to remove Tun Dr Mahathir Mohamad and four others from the group today is unconstitutional.
The four — Abu Bakar Yahya, Akramsyah Sanusi, Ulya Aqamah Husamudin and Tariq Ismail — said the reason given for canceling Dr Mahathir 's membership and the others could not be used as the decision to join Perikatan Nasional (PN) was never agreed by the council itself.
There are no minutes of meeting in the Supreme Council, including the meeting of February 23 and 24, showing the PN accepted by the party Supreme Council.
However, the four claimed that they attended to serve Dr. Mahathir and his supporters, but they rather served the grassroots worried over what seems to be the party's leadership crisis. Akramsyah stated that any party policy statement would be taken by an Annual General Meeting or Emergency General Meeting, much as many political parties do before forming a national alliance.
The four walked out after spending nearly two hours in the meeting at around 10.45pm. They said the majority of the Supreme Council is conducting talks on other topics, including the annual internal polls scheduled to take place this year by the group.
But Akramsyah said this too would be delayed indefinitely, as the nation, particularly Malaysia, is now grappling with the Covid-19 pandemic.
Bersatu is embroiled in a leadership tussle involving two factions led by pro-PN president Muhyiddin, and another led by contested PN-opposed president Dr Mahathir. The party annulled Dr Mahathir, Datuk Seri Mukhriz Mahathir, Syed Saddiq Syed Abdul Rahman, Datuk Amiruddin Hamzah and Maszlee Malik earlier this month, but the five insisted they 're still members of the party.