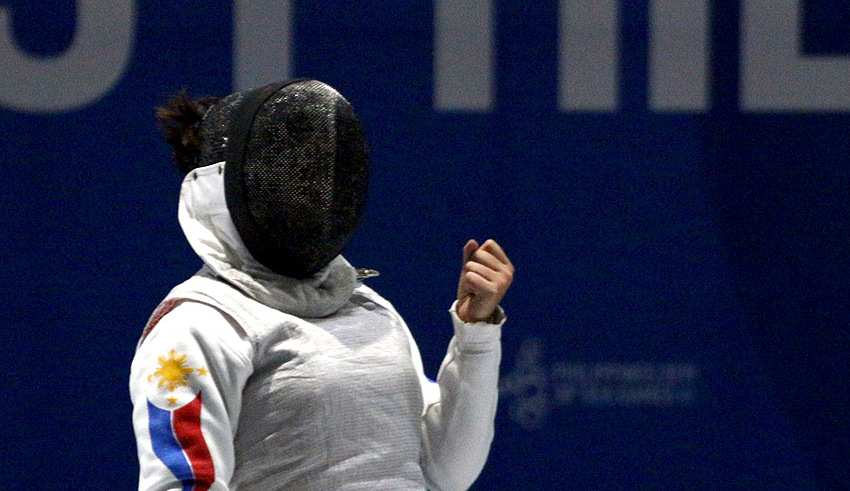 Sam Catantan, a Filipino fencing sensation, had a setback during the Southeast Asian (SEA) Games, but she persevered through an injury to win a commendable silver medal. Catantan's irrepressible spirit and perseverance shined through despite the obstacle as she demonstrated her excellent talents on the fencing line.
Catantan, who is famed for her agility and prowess, had tremendous resilience throughout the battle. Her quest for gold, though, was hampered by a mid-tournament setback. Despite the setback, Catantan soldiered on, refusing to let her battling spirit be dampened by the injuries.
Catantan exhibited her perseverance and competence in the last match, engaged in a heated combat with her opponent. Despite her agony, she fought bravely, demonstrating her technical skill and tactical prowess. Her unwavering determination earned her a well-deserved silver medal, demonstrating her exceptional talent and unwavering passion to the sport.
Keep Reading
The feat of the young fencing prodigy serves as an inspiration to aspiring athletes, emphasizing the significance of perseverance and mental strength in the face of hardship. Catantan's tale demonstrates how, with the appropriate perspective and unrelenting persistence, setbacks can be turned into stepping stones to success.
Catantan's silver medal at the SEA Games not only adds to her expanding list of achievements, but it also serves as a reminder of the enormous talent in the Philippine fencing community. Her performance has surely increased the popularity of the sport and created expectations for future success in international tournaments.
Catantan's unrelenting enthusiasm for fencing remains unaffected as she recovers from her accident. The setback at the SEA Games motivates her to come back stronger and aim for even bigger accomplishments in the future.
Sam Catantan's inspirational journey during the SEA Games exemplifies the strength of perseverance and determination in the quest of athletic achievement. Despite her injury, her silver medal victory represents the triumph of the human spirit and acts as an inspiration to athletes all around the world.