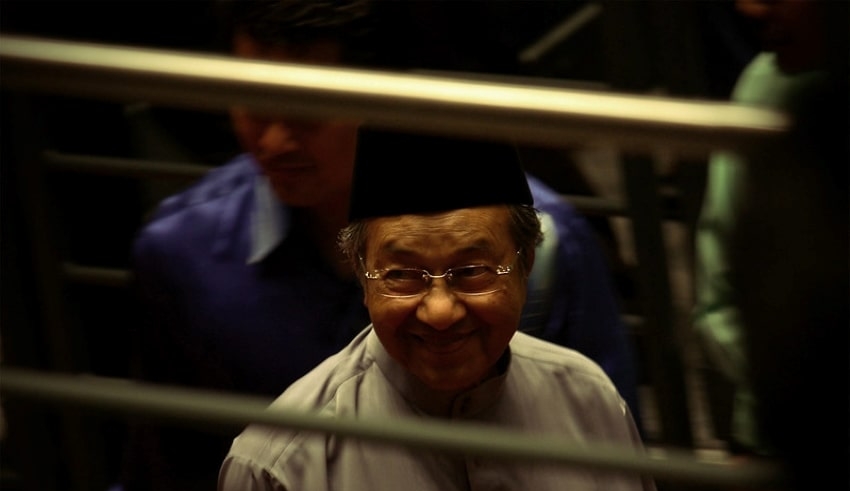 UALA LUMPUR – Bersatu leader Tan Sri Rais Yatim said in an alleged interview that Dr Mahathir Mohamad created Parti Pejuang Tanah Air (Pejuang) for the benefit of him and his son, Datuk Seri Mukhriz Mahathir.
In an interview with Utusan Malaysia, the former minister says that Mahathir claiming that the newly formed party meant to champion the interestof the Malay-Bumiputera community when he established Bersatu with the same purpose in 2016.
Rais said that Mahathir created the party with one purpose in mind. Though it isn't clear what the angle is, The thing that is certain is that He will be the chairman and his son will be the president.
He said that he was suprised when the former prime minister formed a new group, he previously said that Bersatu will be his final sanctuary for Malay community.
The former minister although admitted that the new party and the members of Besatu leaving the party to support Mahathir will pose a threat to Muhyiddin, He said that the former prime minister's attack could be neutralized but making him explain his actions and decision that led to the collapse of the Pakatan Harapan.
He also urged the Malay community to seek explanation from Mahathir on why he resigned as PM and Chairman of Bersatu and why his plan never materialized.
Dr Mahathir announced the Pejuang party on August 7. He founded Bersatu in 2016 after leaving UMNO to join the Pakatan Harapan coalition. Mahathir lost control of Bersatu during the February political crisis that led to his resignation of the prime minister.
Related Article : https://www.theasianaffairs.com/malaysia/2020/07/24/mahathir-mulls-forming-new-party-if-aug-7-court-decision-not-in-his-favour/