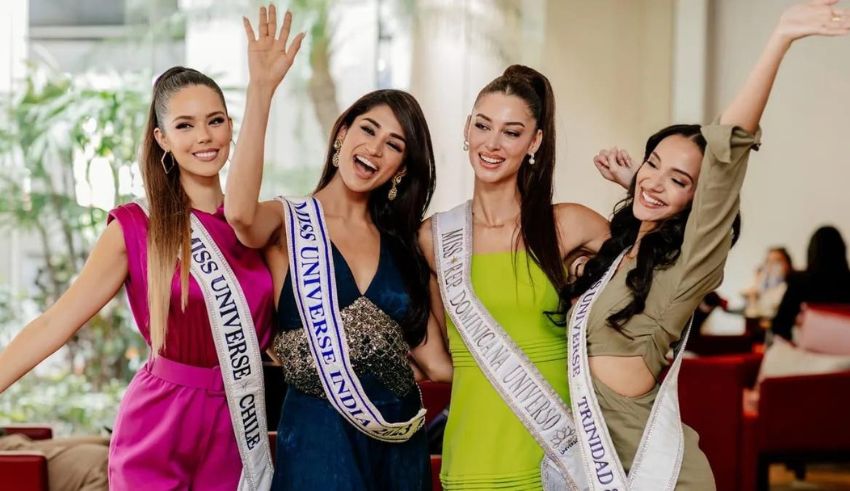 In a groundbreaking shift, the 72nd Miss Universe pageant is rewriting beauty standards with a diverse lineup, including transwomen, mothers, and a plus-size model. This move towards inclusivity and representation challenges traditional norms, marking a historic moment in the pageant's evolution.
The journey towards embracing diversity began in 2018 with the first transgender candidate. However, this year is exceptional, featuring multiple transwomen, mothers, and a plus-size model. Nepal's Jane Dipika Garrett, at 22, stole the spotlight by boldly flaunting her plus-size curves, advocating for body positivity, mental health, and hormonal issues.
Miss Universe is Breaking Stereotypes
Guatemala's Michelle Cohn, the first married woman to win Miss Universe Guatemala, adds another layer of diversity as the first mother to qualify. A proud mom of two, Cohn emphasizes the joy and strength her family brings, breaking barriers in pageant history.
Keep Reading
Colombia's Maria Camila Avella Montañez, the first married Colombian queen and second mother in the 72nd Miss Universe, draws inspiration from her family, especially her daughter, Amelia. Avella, at 28, embraces motherhood while pursuing her global dreams.
The Netherlands' Rikkie Valerie Kollé makes history as the first transwoman to represent her country. A model and queen, Kollé aims to be a role model for young women and queer individuals, emphasizing love and self-acceptance.
Portuguese beauty queen Marina Machete adds to the trans representation, becoming the first transwoman from Portugal to compete. As a flight attendant, Machete advocates for trans rights and raises awareness about increasing levels of transphobia.
Pakistan enters Miss Universe for the first time with Erica Robin, the inaugural winner of Miss Universe Pakistan 2023. The 24-year-old model stood out in the swimsuit competition, wearing a blush-colored burkini, showcasing her uniqueness.
As these diverse and trailblazing contestants take center stage, the Miss Universe 2023 pageant celebrates beauty beyond traditional norms. The preliminary National Costume rounds and coronation night promise showcases of empowerment, individuality, and global representation.