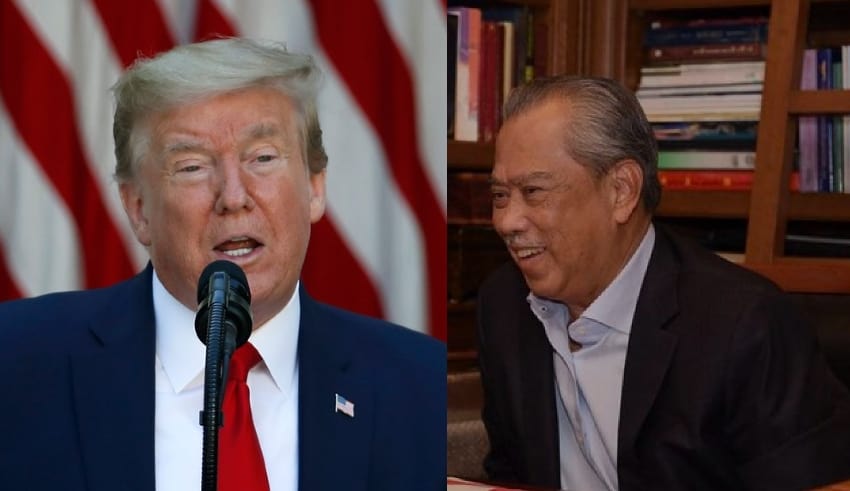 Positive social interactions can help us develop and sustain healthy mental wellbeing. Social interaction even allows us to properly control depression and also tends to enhance a variety of physical wellbeing effects. Sharing time with friends and relatives is one of most common ways of handling depression – and it works. Our families, friends, and co-workers.
As friendships play a vital role in our health and it offers us a sense of companionship and love, which provides a place where we can feel appreciated which protected, this is no different with the political leaders around the world.
As the effect of pandemic virus (COVID-19) brings tension to every country around the world, it's healthy for public officials to connect with each other and strengthen their leadership.
In view of this, U.S. President Donald Trump and Prime Minister Tan Sri Muhyiddin Yassin addressed many topics including bilateral ties and the Covid-19 pandemic through phone.
Muhyiddin said in a statement on that Trump had thanked him and the new administration. He said they addressed the Covid-19 pandemic and the measures that both countries had taken to control the transmission of the disease.
These initiatives, he said, include improving collaboration in vaccine and medicine production, as well as ensuring equitable access to the Covid-19 vaccine which is a vital solution to take action with.
At the same time, these two countries have also come to an agreement to ensure smooth delivery of critical equipment and other supplies, particularly during this global health crisis.
This kind of monitoring and connection will not only strengthen each country and their friendship but also a way to collaborate with each other to bring effective solutions in the midst of crisis.