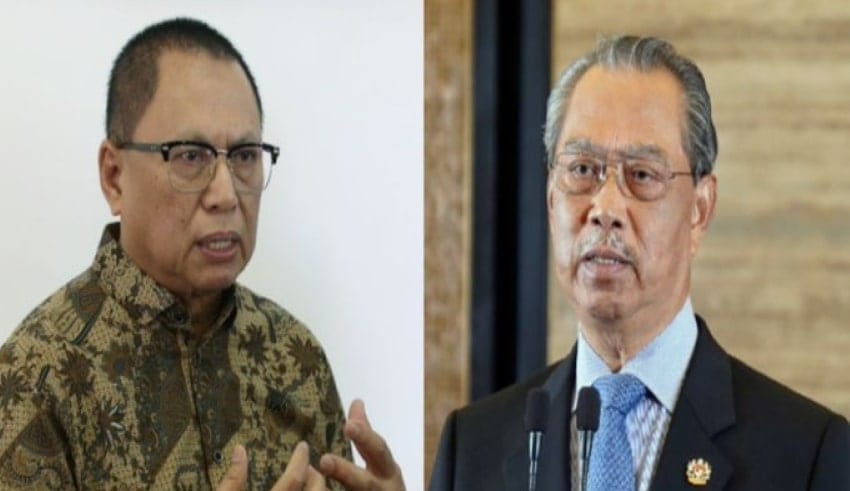 KUALA LUMPUR: Prime Minister Muhyiddin Yassin sent Umno Supreme Council member Mohd Puad Zarkashi a legal letter asking for a public apology and compensation of RM10 million for allegedly defaming him last week via a Facebook post.
In a letter of request dated Feb 16, released by Rosli Dahlan Saravana Partnership, Muhyiddin's law firm, the prime minister, among others, requested Puad to unambiguously delete a post on Feb 9 about quarantine statements from his Facebook page under the name 'Dr Mohd Puad Zarkashi.'
"We are instructed that the impugned post contained plainly untrue, unwarranted, unsubstantiated and mischievous statements against our client.
"These statements against our client are patently untrue, incongruous, baseless, malicious and thus are categorically denied," said the letter.
The letter signed by the lawyers of Muhyiddin claimed that the law firm was instructed to request Puad to agree to provide an unambiguous public apology in relation to the post on terms to be agreed by the firm to be posted prominently and immediately on its Facebook page.
It is also important to require all news portals and social media that have published allegedly defamatory statements to also publish an apology and to include a written promise not to repeat, in any way whatsoever, the publication of similar or identical statements or statements of a similar nature to that article.
"We are instructed to demand that you agree to pay compensation to our client a sum of RM10 million.
"Take notice that in the event you fail to comply with the foregoing demands within seven days from the date of this letter, we have our client's instructions to proceed with legal action against you.
"Take note also that your statements in the impugned post which are untrue, defamatory and malicious which have harmed our client's reputation constitute an offence of criminal defamatory under Section 500 of the Penal Code, that upon conviction may be punished with imprisonment for a term which may extend to two years or with fine or both," said the letter.
The letter stated that, by normal and ordinary sense, each of the defamatory statements is interpreted to indicate that, inter alia, Muhyiddin and his entourage declined to be quarantined for 10 days upon their return from their official trip to Jakarta and, without excuse, Cabinet members, including Muhyiddin, are subject to distinct public rules under Act 342 or the current MCO. It is known that today the law firm served the letter to Puad by email and by hand.