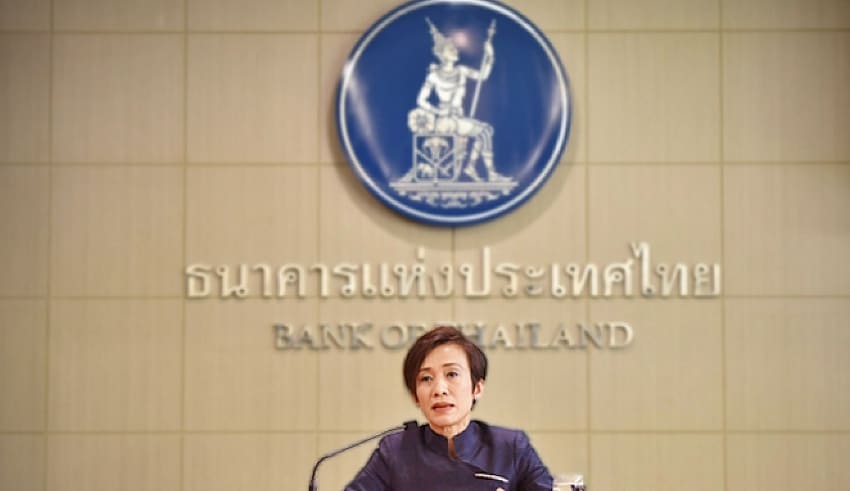 In a bid to ease debt-repayment burden on borrowers as well as minimise the number of non-performing loans, the central bank has come up with a new method of calculating interest.
This new method of calculating interest charged on overdue debt was enforced on May 1, Thanyanit Niyomkarn, the Bangkok of Thailand's assistant governor, said on Friday (May 8). She added that this new practice is fair for both the borrower and the lender as the interest charged will be based on actual instalments that debtors have defaulted on.
Thanyanit explained that in the past, if a borrower failed to pay an instalment, the bank would charge extra interest on that instalment plus interest on the remaining balance of the principle. Under the new system, however, interest will only be charged on the defaulted instalment. For instance, an individual has taken a 20-year housing loan to be paid in 240 instalments, and has paid the first 24 instalments without fail. However, if the borrower failed to pay the 25th instalment, the bank would charge interest on both the 25th instalment as well as the remaining 215 instalments.
However, under the new practice, banks can only charge extra interest on the 25th instalment. This new practice takes into account the interest of both the creditor and the debtor, or credit risk and affordability risk respectively, she said.

Since many people's income has either reduced or even stopped due to the pandemic, they may not be able to pay their debts on time. Hence, this new method of interest calculation will ease some burden on them and potentially cut down on the number of defaulting debts, she said. At the same time, fair and transparent banking services will boost consumers' confidence as well as benefit the sector in the long run, she said. Banks can apply this new practice for debts that were overdue before May 1.