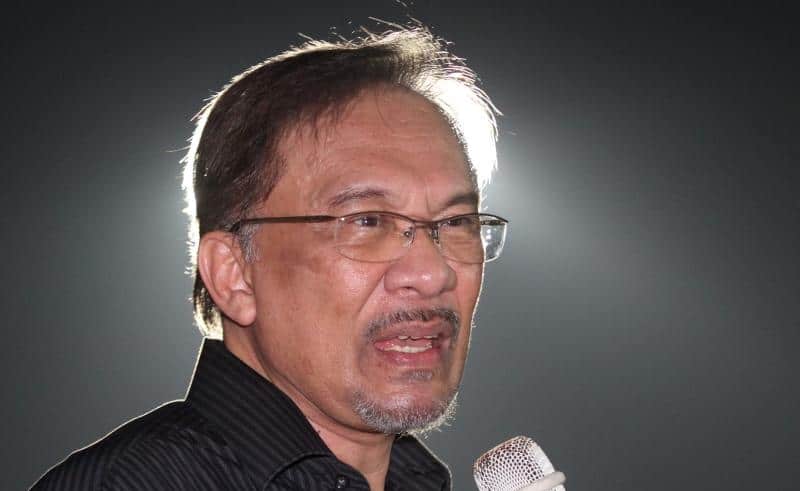 (C) Flickr,The Star Online
PETALING JAYA – PKR president Datuk Seri Anwar Ibrahim said today there is nothing "personal" in his differences with former Prime Minister Dr Mahathir Mohamad.
Speaking to reporters right after the closed-door meeting between PH leaders, Anwar said he is open to working with anyone with the same policies, Including Mahathir, if they can agree on things.
Anwar said that the disagreement between him and Mahathir was a hurdle to a united opposition and whether they could set aside differences and reconcile.
The closed door meeting between PH leaders, which Mahathir and Shafie Apdal did not attend, Anwar said that the meeting can be considered purely a Harapan event. He claimed that there is another meeting with them and an informal session with Parti Warisan Sabah and Dr Mahathir's faction of Bersatu with these matters being discussed and thay they will support the opposition's policies.
Dr Mahathir previously announced that he and 5 other MPs would form an independent Opposition bloc.
Anwar is confident that the parties will be able to set aside differences and will put up a united front on the issue of the Dewan Rakyat motion to remove Speaker Tan Sri Mohamad Ariff Md Yusof and Deputy Speaker Nga Kor Ming.
Anwar pleaded with MPs other than Harapan to consider this to protect the sanctity of Parliament by support the existing speaker Ariff and deputy speaker Nga. Muhyiddin's The Perikatan Nasional government is proposing to remove and replace them with Datuk Azhar Azizan Harun and Datuk Seri Azalina Othman Said respectively.