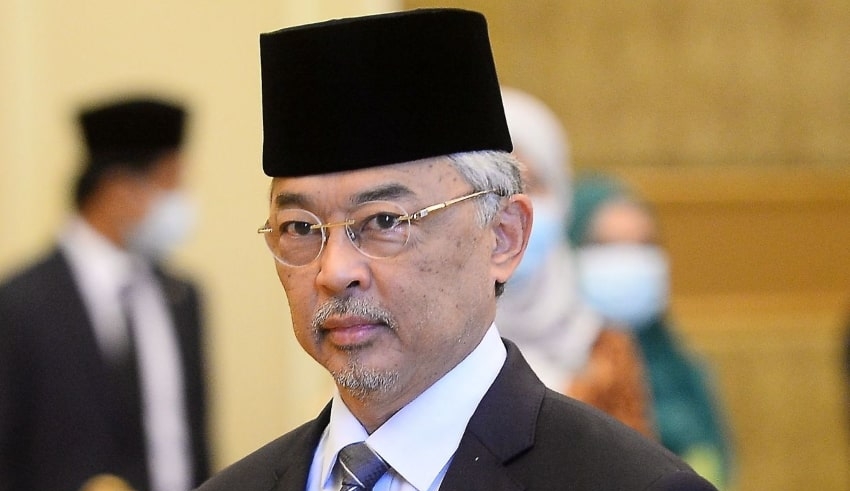 PETALING JAYA – Comptroller of the Royal Household Datuk Ahmad Fadil Shamsuddin confirmed today that The Yang di-Pertuan Agong's admission to the INJ last week was due to the to food poisoning and also to treat sport injuries.
Ahmad Fadil said that Yang di-Pertuan Agong Al-Sultan Abdullah Ri'ayatuddin Al-Mustafa Billah Shah has undergone food poisoning and intervention treatment as well as his follow-up treatment at the IJN.
He said that the food poisoning started when Agong was admitted to IJN on the night of September 21, the magnetic resonance imaging on September 22 meanwhile shown the injuries caused by sporting activities.
His Majesty is expected to to return to Istana Negara after completing his follow-up treatment.
He further added that the King was touched with the people's concern over his health and he expressed his appreciation for those who prayed for him.
The King also expressed concern over the rising cases of Covid-19 infection and urged the people to be careful and practice the health protocols being implemented by the government.
The Health Ministry recently announced 115 additional cases bring the total of cases in the country to over 11,000. Majority of new cases recorded became infected locally. Sabah recorded 98 news cases.
Related Article: https://www.theasianaffairs.com/malaysia/2020/09/23/istana-negara-agong-admitted-to-ijn/