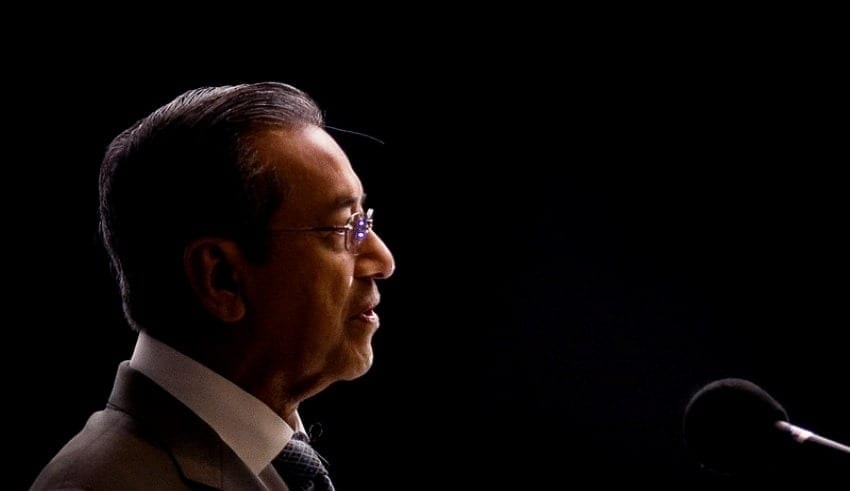 (C) Flickr, persuasiveview
PETALING JAYA – New political party Pejuang has nominated its co-founder Dr Mahathir Mohamad for the third time as the Prime Minister in order "to save the country".
The announcement came in after Dr. Mahathir denied giving support to anyone as a candidate to replace the current Prime Minister Muhyiddin Yassin.
Abu Bakar Yahya, Mahathir's political secretary the the Pejuang's pro-tem committee made the decision to nominate Dr. Mahathir.
He said that the committee members unanimously decided that Mahathir will be their candidate to replace the current prime minister on the next general election if the country wants to be saved.
Dr. Mahathir was country's 4th prime minister from 1981 to 2003 and the 7th prime minister from 2018 to 2020.
Pejuan is a new political party co-founded by Mahathir and his supporters after they left Bersatu in a dispute over the composition of the new federal government.
The group's announce came it after Mahathir submitted a fresh no-confidence motion against Muhyiddin, he attempted a similar motion earlier in May but did not succeed due to the lack of time in the Dewan Rakyat.
Mahathir's son Mukhriz and other MPs proposed the similar motion. The parliament is due to convene on Nov 2. Rumors of the no-confidence motion came after opposition leader Anwar Ibrahim claimed to have a "formidable" support to form a new government.
Related Article: https://www.theasianaffairs.com/malaysia/2020/10/05/mahathir-indicates-he-may-still-contest-in-next-ge/