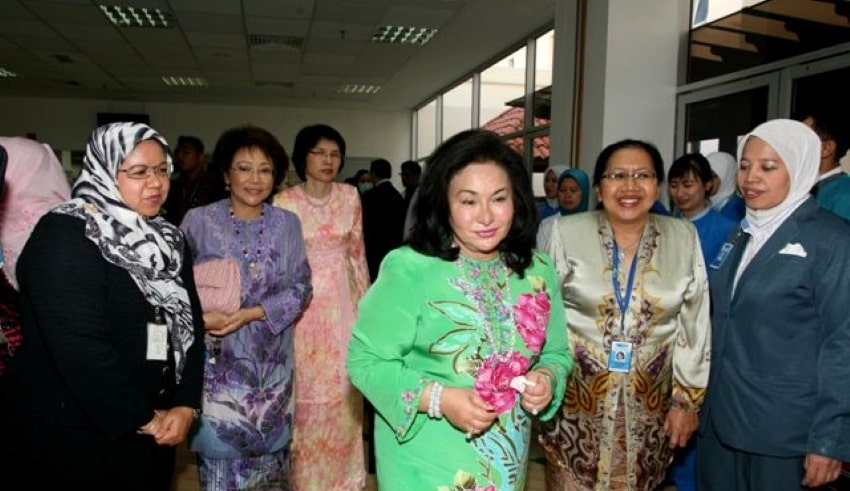 (C) Flickr, Institut Jantung Negara Malaysia National Heart
PETALING JAYA – The RM5 million fund given by Jepak Holdings Sdn Bhd to Datin Seri Rosmah Mansor in 2016 was a "political donation" to her husband, and the party Barisan Nasional's election campaigns, Rosmah's former aide Datuk Rizal Mansor told the High court today.
Datuk Rizal Mansor once agains testified for the prosecution against his former boss as he continues to reveal Rosmah's involvement in the political matters in relations to BN.
Rizal confirmed the court that Rosmah was not the final receipient of the RM5 mil recieved from Jepak Holdings but the funds was handed over to Najibe to be used in the general elections that was held in 2018.
In his statement, he said that Rosmah asked him to negotiate the amount of the political donation from Jepak from 15 to 17 per cent.
He even told Rosmah that the amount being requested by her was 'too much'.
Rizal also admitted that he had solicited RM25 million, payable in 5 years, from Saidi and Rayyan for facilitating the approval of the solar hybrid project.
He also confirmed that he had received RM500,000 from Saidi and Rayyan in 2016, as part of the 5 years payment plan.
In this trial, Rosmah is being accused of soliciting RM187.5 million, accepting RM1.5 million bribe and a separate RM5 million bribe via Rizal to help facilitate Jepak Holdings' bid to win the RM1.25 billion solar energy project from the Education Ministry.
Datuk Rizal Mansor was charged with allegedly helping Rosmah ask for a RM187.5 million bribe from Saidi and asking RM25 million for himself. Rizal will be scheduled to be on trial with Rosmah, but the prosecution withdrew the charges before the start of the trial.