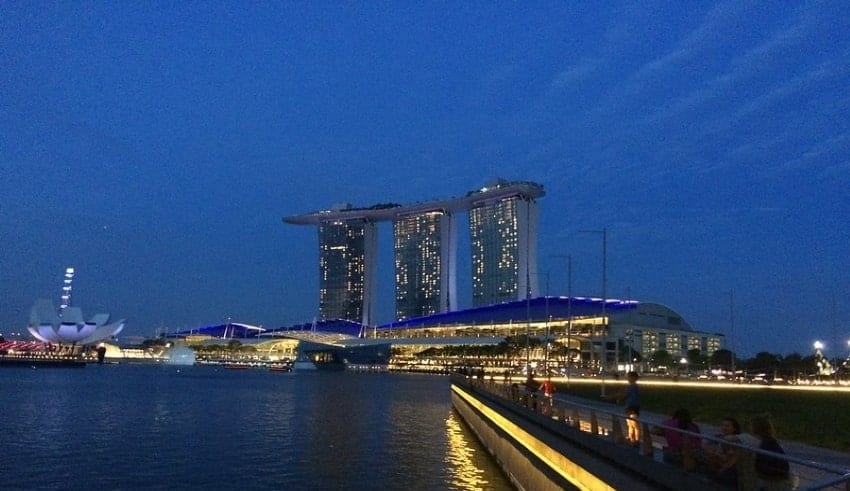 (C) Flickr, Boldmar Flakne
SINGAPORE: Among the 24 new COVID-19 infections reported in Singapore as of noon on Sunday (Feb 7), the Ministry of Health said a Singaporean man working at Changi Airport issuing electronic monitoring devices to incoming travelers on stay-home notice, the Ministry of Health said (MOH).
The 43-year-old man, currently not related to other cases, was the only community case identified on Sunday in Singapore. He is a BGC Group employee and works at Terminals 1 and 3 of Changi Airport.

"His job entails issuing electronic monitoring devices to individuals who will be serving (stay-home notice) outside of dedicated facilities, and helping them to wear the devices. While on duty, he wears a surgical mask, face shield and gloves," said MOH.
There's an asymptomatic guy. After he went for a rostered routine test on Feb 4, his infection was discovered.
On Feb 5, his outcome returned positive for COVID-19 infection and he was brought the same day to the National Centre for Infectious Diseases.
His previous routine tests were negative for COVID-19 infection, with the latest being on Jan 22.

The outcome of his serology test returned negative, suggesting that this is not a new infection, said MOH.
There are current epidemiological investigations. In the meantime, all the close contacts reported by the man, including members of his family and co-workers, have been isolated and put into quarantine.
They will be tested to detect asymptomatic cases at the beginning and end of their quarantine time. In order to assess if the man may have been contaminated by them, serological tests would also be carried out for the near contacts.

In August of last year, Singapore launched electronic tracking systems for all incoming travelers serving their stay-home notification outside dedicated facilities. Those 12 years of age and younger are exempted from this provision.
At the checkpoints, after immigration clearance, these individuals are provided with the system.

On reaching their place of residence, they are expected to activate the electronic monitoring system. If the system is not activated as needed, the authorities will control its position and assist in resolving any technical problems or, as the case may be, take compliance action. Last year, the Immigration and Checkpoints Authority released more than 280,000 stay-home notifications and more than 16,000 electronic wristbands for people on stay-home notification.