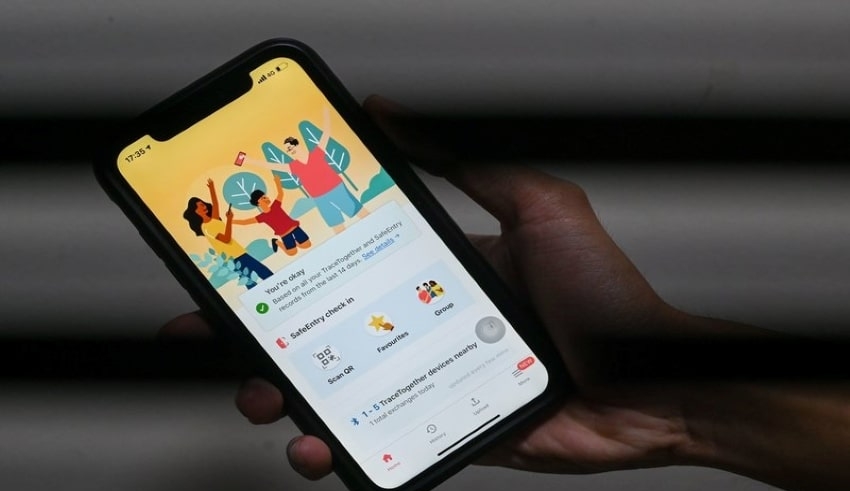 Singapore officials have recently admitted that data can also be obtained by the police from their COVID-19 contact tracing software. According to the BBC, Parliament was notified on January 4 that the data could be used for criminal investigations. The officials had previously specifically ruled out, however, that the data would be used for something other than virus monitoring.
Singapore officials also acknowledged that the police can also access data from their COVID communication tracing scheme, reversing previous privacy guarantees. They have acknowledged that the privacy data from COVID-19 is accessible to the local police force.

Almost 80% of people have signed up for the Trace Together Service. When the government had declared that it would soon be possible to access everything from the supermarket to the workplace, voluntary use had also increased. A mobile app or Bluetooth token is included in the software and it also tracks who you have been in touch with.
The data helps tracers to easily alert others who may have been infected if a person tests positive for the deadly virus. This had raised privacy concerns, but the officials had urged individuals to enroll and even assured that the information would never be used for other purposes.
The Singaporean authorities have previously confirmed that "the information will never be accessed unless users test positive for coronavirus and are contacted by the contact tracing team."
Nevertheless, Desmond Tan, Minister of State for Home Affairs, said on Monday that the app could actually also be used for the purposes of a 'criminal investigation,' adding that otherwise the data would only be used for contact tracing and for the purpose of combating the COVID crisis. The Trace Together privacy statement was also revised on the same day and it claimed that the "Criminal Procedure Code applies to all data under the jurisdiction of Singapore."