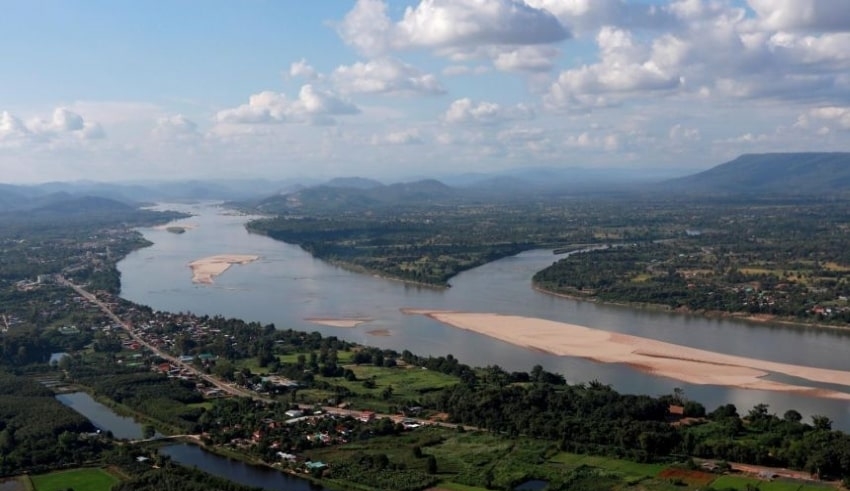 (C) thailand-construction
Thailand continues its anticipating project after a construction deal was signed in December as they have the work on a fifth bridge connecting Laos and Thailand across the Mekong River began. The bridge, which will take 36 months to construct, will link the province of Bolikhamxay in Laos to the north-eastern province of Bueng Kan in Thailand.
Recently there was a project director Laythong Phommavong as saying that construction is currently focused on the site where the bridge and immigration facilities will be constructed. It is expected that the overall building costs will be US$130.3 million (S$171.6 million), of which Laos will account for about US$46.13 million.
The building costs of Laos will be funded by the Economic Growth Cooperation Agency of the Neighbouring Countries of Thailand by the provision of loans.
It will allow Bolikhamxay to become another regional trade and transit route for Laos, Thailand and Vietnam over a distance of just 150 km when the bridge is completed in 2023. It would be the shortest linking path between the three nations.
In view of this, The bridge is part of the Laos, Cambodia, Myanmar, Vietnam and Thailand sub-regions of the Greater Mekong and Ayeyawady-Chao Phraya-Mekong Economic Cooperation Strategy initiative. Mr Laythong said that Laos is committed to benefiting from transit facilities and gaining further trade and investment.
Meanwhile, Laos also has the ability to benefit from an increase in tourism after the completion of the bridge, but the authorities must provide more amenities and develop services, according to the study, to satisfy the needs of tourists.
At present, there are four bridges over the Mekong River that connect Laos and Thailand. The first links the Lao capital of Vientiane with the Nong Khai province of Thailand, and the second connects the province of Savannakhet with the province of Mukdahan in Thailand which making it more exciting to focus on. Along with this is the third bridge links the province of Khammuan to Nakhon Phanom in Thailand, and the fourth bridge connects the province of Bokeo in northern Laos to the province of Chiang Rai.