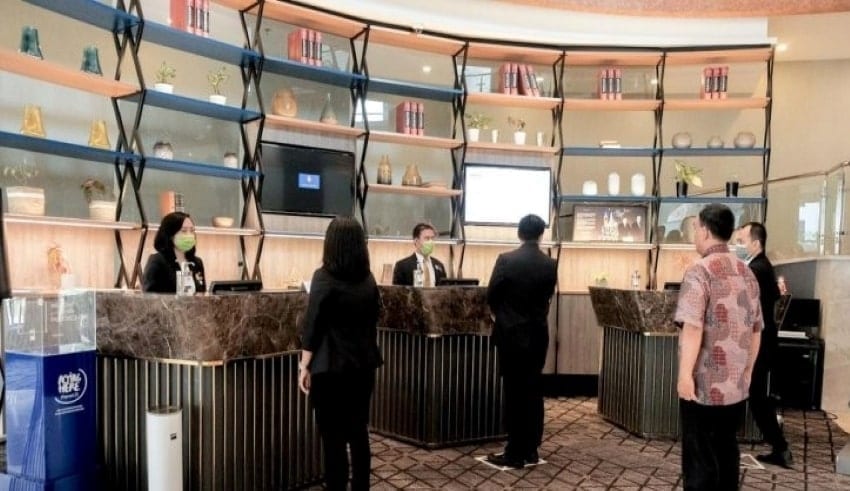 The Indonesian Ministry of Tourism and Creative Economy supports InDOnesiaCARE as a tourism program to ensure that in the midst of the current pandemic, the country provides healthy travel experiences for domestic and international tourists in the future.
Indonesia's great concern for preserving the safety, health, hygiene, and comfort of those associated with travel and tourism companies is expressed in the capitalized words 'I DO CARE' in the campaign title
Every meeting and convention being held in Indonesia during the new normal should follow the CHSE guideline for MICE that has been devised by The Ministry of Tourism and Creative Economy of Indonesia to prevent the spreading of COVID-19. #WonderfulIndonesia #InDOnesiaCARE pic.twitter.com/6U1z0fgvXf

— MICE_id (@MiceId) November 19, 2020
The InDOnesiaCARE initiative will prioritize the comfort of tourists through the implementation of CHSE-based protocols that focus on cleanliness, health protection, and the environment across the country's tourist destinations as well as key tourism spots.
In fact, some famous destinations, including Bali, Yogyakarta, Bogor, and Bintan, have stayed committed to implementing strict health measures as a part of the CHSE-based protocols, the ministry noted, adding that airports, harbors, and land borders.
The air-conditioning and ventilation systems of Indonesian airports are well maintained to minimize the spread of the virus, and all staff should wear personal protective equipment, while UV sterilizers and disinfectants are routinely used to sanitize and clean the entire airport building.
Soekarno-Hatta International Airport in Jakarta has been operated, with checkpoints set up to verify the COVID-19 test certificates of the passengers, while fast test booths are also provided.
In order to build a healthy and pleasant tourism ecosystem, tourist services, such as hotels and restaurants, are now required to follow the new normal health and safety protocols.
Consequently, The government also aims to provide many health facilities and medical stations that are accessible from tourist destinations while prioritizing the safety and comfort of tourists who may encounter any health emergencies while traveling,