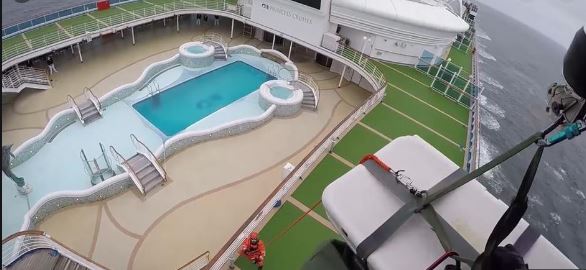 US lawmakers passed a $8.3 billion emergency spending bill to combat coronavirus Thursday as health workers boarded a cruise ship off the San Francisco coast to check sick passengers and crew.
A day after the House passed the bill, the Senate gave sweeping bipartisan support to the funding so that President Donald Trump could easily be sent to the White House.
The number of confirmed cases of COVID-19 has increased, particularly in the northwest state of Washington where another person succumbed to the disease, raising the death toll to 12 in the US. According to an AFP count there have been over 180 confirmed cases nationwide.
In the meantime, health workers started monitoring approximately 35 passengers on board the Grand Princess cruise ship who had signs of flu after one.
On the vessel there are about 3,500 passengers and crew who cut off their journey back from Hawaii after the passengers began to fall ill. While not everybody was being tested, they will be separated until the ship is eventually allowed to dock, an official said.
One of the passengers that AFP contacted said there was no panic on board and people seemed to take the setback in phase.
She said passengers had been told to stay in their cabins about midday on Thursday and that test results would be released early Friday.
The Grand Princess belongs to Princess Cruises, the same company that owned the Diamond Princess— the coronavirus-stricken ship that last month kept off Japan from which over 700 passengers tested positive and six died.