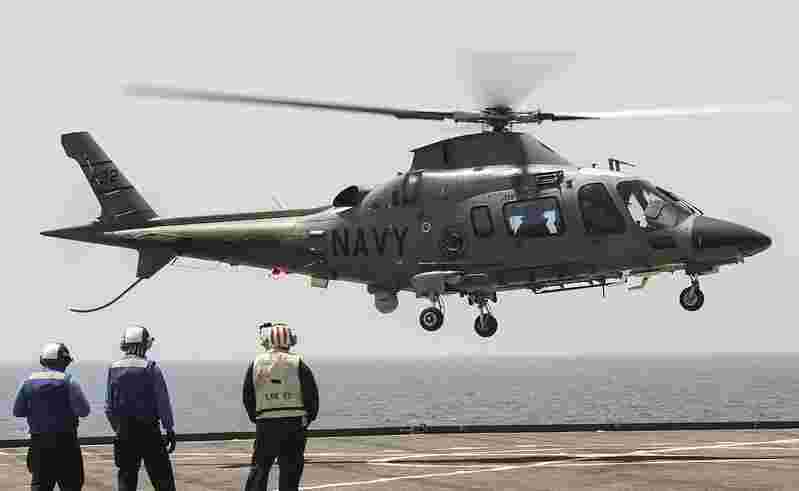 MANILA BAY (Oct. 10, 2019) U.S. Navy Sailors observe a Philippine Navy helicopter AW-109, attached to BRP Davao Del Sur (LD-602), during deck landing proficiency training aboard the Whidbey Island-class dock landing ship USS Germantown (LSD 42) during exercise KAMANDAG 3. The Germantown is participating in KAMANDAG 3, a Philippine-led, bilateral exercise with the U.S., designed to increase counterterrorism, humanitarian assistance, and disaster relief capabilities through military exchanges that strengthen partnership and the ability to rapidly respond to crises throughout the Indo-Pacific region. KAMANDAG is an acronym for the Filipino phrase "Kaagapay Ng Mga Mandirigma Ng Dagat," which translates to "Cooperation of Warriors of the Sea," highlighting the partnership between the U.S. and Philippine militaries. (U.S. Navy photo by Hospital Corpsman 2nd Class Tiara Monroe)
The Chief of Staff of the Armed Forces, General Felimon Santos, stated on Wednesday that the termination of the Visiting Forces Agreement between the Philippines and the United States of America would definitely affect the capacity of the military.
At the bicameral Appointments Commission meeting, Santos said there are 300 events lined up this year with the U.S. troops and half of these will no longer be enforced.
He said the events included exercises on the Balikatan, Sikap, Sama-sama, and Kamandag.
Santos stated that since they have sent the note, if not stopped, those continuing activities must drive it through. Others would no longer be enforced.
The AFP leader also said their rescue capability will also be impaired by the VFA termination.
He added that will definitely affect the rescue operations. Santos said they plan to expand bilateral relations with other countries including South Korea, Japan, Indonesia and other allies to fill the gap.