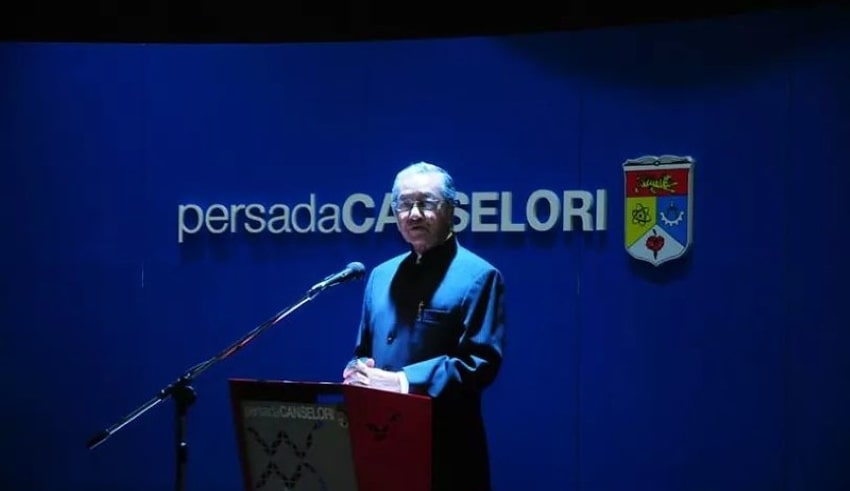 (C) Flickr, KATERING PENGKALAN SELERA SDN BHD
KUALA LUMPUR – Former prime minister Tun Dr Mahathir Mohamad has urged all people of Sabah to avoid and reject any parties that wants to come into power through 'the backdoor'.
The former prime minister said that the current federal government is trying to steal and that's the reason why Sabah is facing an election.
He added that it is not only the wrong move but the right of the people of Sabah was taken away because they have chosen the state government.
Dr Mahathir also claimed the Perikatan Nasional (PN) was trying to 'buy' assemblyen in order to gain their support.
Mahathir said that if the current prime minister Tan Sri Muhyiddin Yassin says he cares for Sabah, then he shouldn't be stealing the right of the people to pick their state.
However, he expressed hope for the people of Sabah to vote for Warisan and all those parties carrying their logo to ensure that it is the right government that they are getting.
The Sabah state election was called after Yang di-Pertua Negeri Tun Juhar Mahiruddin consented to the recommendation of Chief Minister Datuk Seri Mohd Shafie Apdal to dissolved the State Legislative Assembly on July 30.
This recommendation came after chief minister Tan Sri Musa Aman claimed to have the majority support to overthrowthe Warisan-led government and form a new administration. Sabah election will commence on September 26.