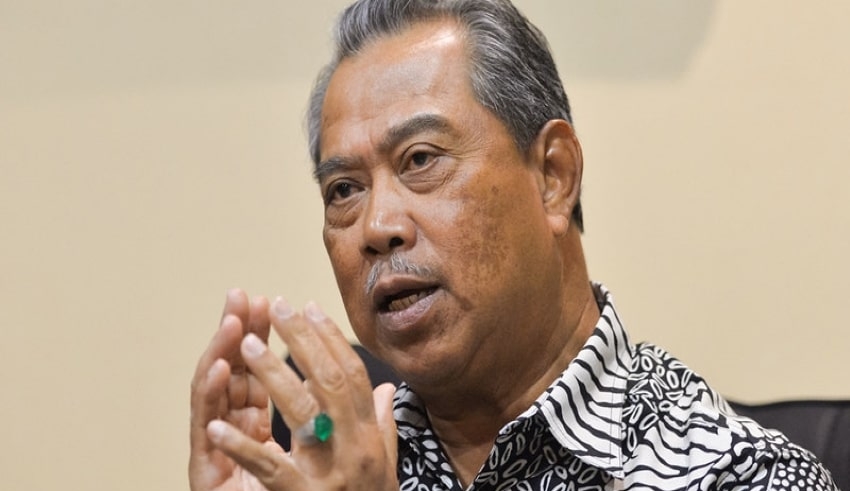 KOTA KINABALU – Prime Minister Tan Sri Muhyiddin Yassin insisted that he is still the legitimate Prime Minister of Malaysia despite an earlier announcement from Opposition leader Datuk Seri Anwar Ibrahim claiming otherwise.
The Perikatan Nasional (PN) chief said that Anwar's claims that he has the majority backing of the MPs must be provided in accordance with the processes and methods determined by the constitution.
He said that simply announcement without going through the process is just merely a claim. Until it is proven otherwise, Perikatan Nasional is still standing strong and He is still the legitimate Prime Minister.
He urged Anwar to deal with it in accordance with the legal process and the Federal constitution.
Anwar announced earlier that he had the majority support of MPs to become the prime minister and that Muhyiddin and Perikatan Nasional government's reign is over.
The claim by Anwar has yet to be verified as he did not reveal exactly the numbers and parties supporting him.
The PKR president claim that he is just waiting to have an audience with Agong before revealing further details. Last July, PN is comprised of 113 lawmakers while the Pakatan Harapan got the support of 109 MPs.
Related Article: https://www.theasianaffairs.com/malaysia/2020/09/21/anwar-confident-to-gather-enough-votes-to-become-pm/