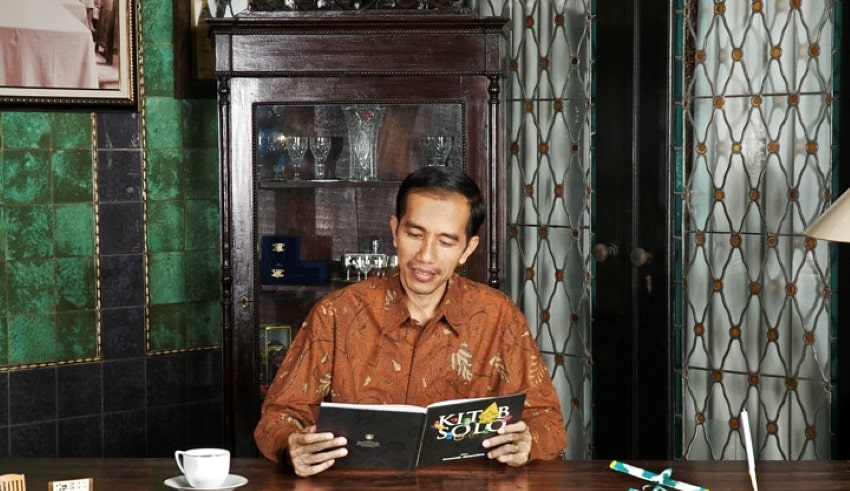 The action to save Indonesia coalition (KAMI) sent an open letter to President Joko 'Jokowi' Widodo and delivered three demands.
The letter relates to the dark tragedy of the Indonesian Communist Party (PKI) that took place in September.
The letter numbered 014 / PRES-US / B / IX / 2020 was signed by the KAMI Presidium, namely Rochmat Wahab and Din Syamsuddin on September 22.
The letter contains KAMI concerns about the rise of communism and the new style of PKI or neo PKI in Indonesia. KAMI also convey that the ideology has entered the executive and legislative circles in Indonesia.
"KAMI and many Indonesian people are concerned and traumatized by signs of the rise of neo-communism and the neo PKI," the letter said, Wednesday, September 23.
According to KAMI, every September, many Indonesian people carry an atmosphere of mysticism full of concern and trauma about the incidents of the PKI that took place this month.
KAMI considered that the existence of the draft bill on Pancasila Ideological Guidance (RUU HIP), and the new proposal on for the Agency for Pancasila Ideology Education (RUU BPIP) are the efforts to denigrate, underestimate, divert, and abuse Pancasila.
Hence, KAMI conveys 3 demands to Jokowi. The demand contained requests to revoke the HIP Bill from the National Legislation Program (Prolegnas), act on neo PKI, and to screen again the G30S / PKI film.
KAMI regrets that there are children and grandchildren of the PKI who dare to shout their pride in being PKI children.
"The communists' children and grandchildren had already infiltrated the legislative and executive circles. Some of them dared to turn history around by declaring that the PKI was the victim, and non-PKI, Muslims, were perpetrators of gross human rights violations against PKI people, " the letter said.
KAMI conveys to Jokowi that are worried about the existence of communist and PKI ideas in Indonesia. KAMI also ask Jokowi to call on all the people to fly the flag at half-mast on Wednesday, September 30 and fly the flag at the full pole on Thursday, October 1.