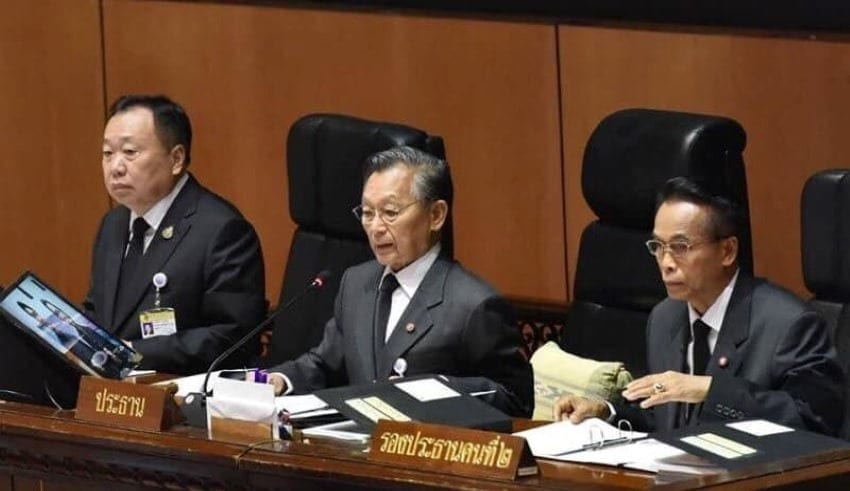 Last updated on November 2nd, 2020 at 07:48 am
King Prajadhipok's (National)Institute is researching different models of the reconciliation committee and will send a report to Parliament president Chuan Leekpai for consideration to decide on a way to address the recent student-led unrest.
Mr Chuan recently recommended that a committee be set up to restore national unity and put an end to the ongoing political dispute. The move came after an agreement on how to end the demonstrations was not reached by the special parliament session earlier this week.
Parliament hired the KPI to propose who should sit on the committee and whether members of youth-led, anti-dictatorship demonstrators should be invited to join the committee. Along with this, Mr Woothisarn stated that the current work of the Institute includes drafting the composition of the proposed reconciliation panel and how it will act.
However, it is only for the president of the parliament and other officials concerned to determine the composition and structure. The Institute is reviewing the mechanisms of previous national and international reconciliation committees, he said, adding that the KPI aims to send a report listing the strengths and shortcomings of previous committee members.

Mr Woothisarn reported that several committees have been held in Thailand in the past, including the Reconciliation Committee for Constitutional Change and the Revision of the Constitution, chaired by Direk Thuengfang, and the Truth for Reconciliation Commission, chaired by Kanit Nanakorn.
Chusak Sirinil, deputy leader of the Pheu Thai Party, expressed doubts about the plan, saying that the committee would not produce tangible results, adding that the core elements required to make the panel successful have yet to be seen. He said the opposition had earlier agreed not to participate because it believed the government had set up the committee. The Puea Chat Party chief, Songkhram Kitlertpairote, called the proposal a time-buying strategy. The idea was accepted by Prime Minister Prayut Chan-o-cha and criticised by parties that agreed not to join.
Related Article: https://www.theasianaffairs.com/thailand/2020/10/28/protesters-will-carry-on-over-their-goal-to-let-prayut-quit/