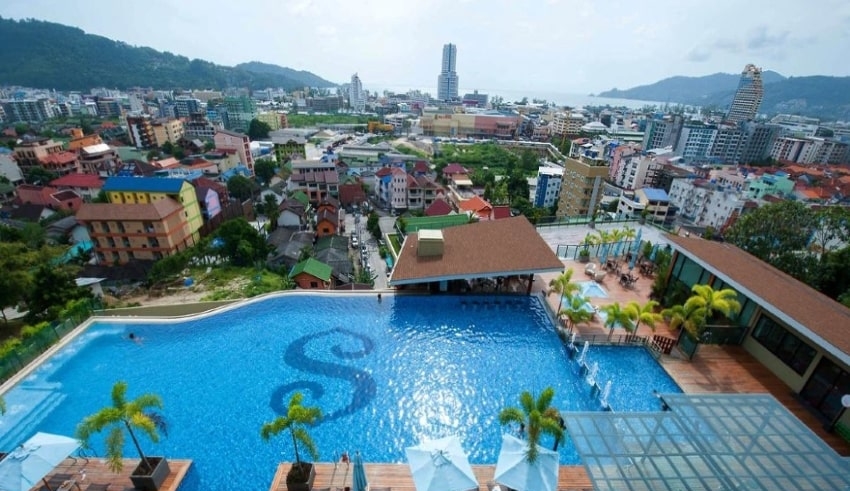 Here's the Senses Resort having a private infinity pool, gourmet food and two daily temperature checks. Welcome to Thailand's five-star quarantine, where well-heeled visitors will live in comfort while adhering to some of the strictest anti-coronavirus measures in the world.
The tourism-reliant country is reopening to a limited number of holidaymakers after barring tourists for six months, with the first batch arriving in Phuket, a popular resort island, over the coming weeks. But the 300 visitors from China and Scandinavia will have to complete 14 days of compulsory quarantine, including two coronavirus examinations, supervised by a 'war zone' of doctors and security guards before enjoying the beaches.
16 villas have been specially prepared for quarantine guests at The Senses Resort overlooking Phuket's Patong Bay. The villas, which are up to 220 sq m in size, have been renovated, eliminating cushioned surfaces to make it easier to clean, while at the entrances, CCTV surveillance cameras have been installed.
Employees have also undergone hospital training on how to detect illnesses, and personal protective equipment has been offered to provide room-service meals. His resort is one of the nine Phuket properties with government approval for quarantining visitors-mainly luxury hotels.
Upmarket quarantine is not cheap: for a family of four, confinement at The Senses amounts to a hefty US$ 5,300 (S$7,220), or US$ 18,700. The government would attempt to replicate it in the rest of the world if the Phuket model proves to be successful.
Completing the quarantine does not guarantee unfettered independence-Thai Prime Minister Prayut Chan-O-Cha said the whereabouts of tourists will continue to be monitored via mobile phone applications. But the strict rules didn't dissuade curiosity. The hotel has already been contacted by around 20 people from India and Europe after it obtained approval for the programme.