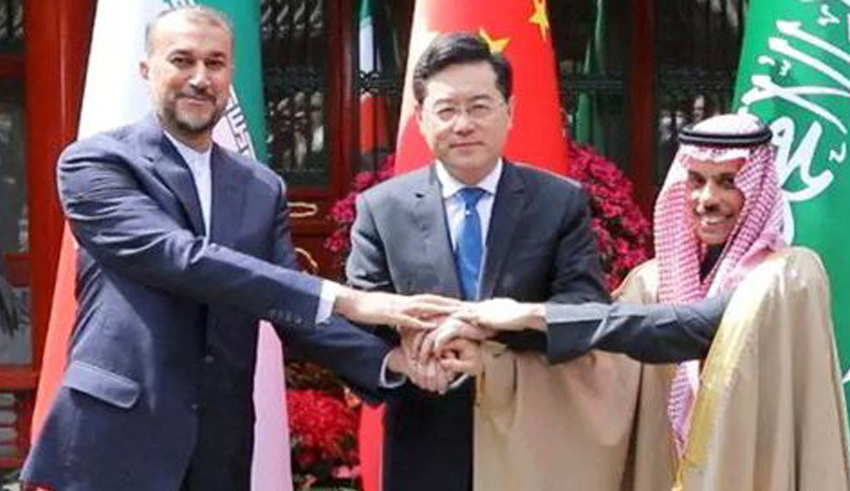 After China brokered a peace accord between Iran and Saudi Arabia, many people, particularly in Indonesia, felt a sense of relief and optimism. Muslim-majority Indonesia has been monitoring the developing situation very carefully. The administration is aware of the conflict's role in fostering regional unrest and instability.
Indonesia's relations with both Iran and Saudi Arabia have been friendly for quite some time. A sizable percentage of the Indonesian population annually travels to Saudi Arabia to perform the Hajj ritual. They have a special relationship with Iran since their histories are so intertwined. The people of Indonesia have a great deal of fondness for both Iran and Saudi Arabia despite political conflicts between the two nations and their people.
Keep Reading
Significantly improving Indonesia's relations with both countries is a possible outcome of the peace accord. Since it has the world's largest Muslim population, Indonesia can facilitate better communication and mutual understanding between Iran and Saudi Arabia. The country's unique viewpoint may help in finding a solution to the current dilemma since it is neither Arab nor Persian but rather a mix of Sunni and Shia people.
Improved stability and cooperation in the region would be welcomed by Indonesia and other Southeast Asian states. Indonesia may feel compelled to form new regional alliances in response to this situation so that it may strengthen connections with both Iran and Saudi Arabia.
In conclusion, the significance of the Chinese-mediated peace agreement between Iran and Saudi Arabia cannot be overstated. No one can predict what will happen next with the deal, but it's a step in the right direction for peace and stability in the Middle East. There is little question that Indonesia will play a pivotal role in this development.