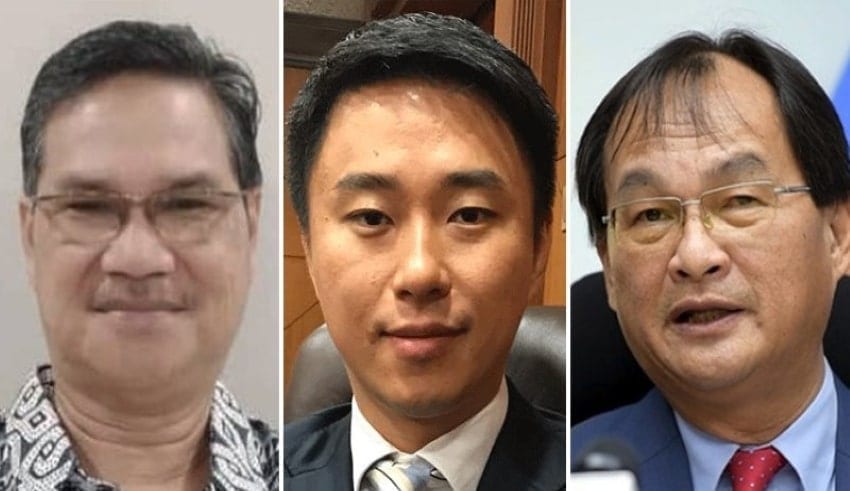 KUCHING: Sarawak PKR has agreed not to name a new chairman after two of its chairmen defected one after the other, leaving the state with just one MP.
Instead, a Council of Elders will be established to lead the party through the next state election.
Abang Zulkifli Abang Engkeh, state PKR deputy chairman, said the party would not fill the seat left vacant by Julau MP Larry Sng, who announced his resignation on Sunday. Sng had taken over for Baru Bian, who had left the party in May of last year to join the Parti Sarawak Bersatu (PSB).
"We will not have a chairman anytime soon, assuming that the polls are around the corner. So, we will wait for the state and general election to be over first," Abang Zulkifli told FMT.
During a recent meeting, he said, party leaders and members decided to form the Council of Elders. It will consist of five to seven members, whose names have yet to be determined.
He stated that Sng's previous requirement that the party be led by a Dayak was no longer valid. Sng resigned as chairman in December, claiming that the party should be led by a Dayak. He later changed his mind and returned to the role a week later.
"PKR is a multiracial party with leaders, members and supporters from various races. Hence, anyone who has the majority support will be allowed to lead the party next," said Abang Zulkilfi.
"Besides, it is not even necessary for the next chairman to be an elected representative. It will only be based on merit."
Michael Teo, the PKR's only MP in Miri, is now the party's sole representative in the province.
When asked about the party's two chairmen quitting in less than a year, Abang Zulkifli said that a political party could not stop politicking and that it had to be ready for the worst at all times.
"Leaders come and go and at the end of the day, it is how we serve the people and it is the voters who decide," he said, adding that it is business as usual for the party despite Sng's departure.
Joshua Jabeng, state PKR secretary, said the state chairmanship was not an urgent matter to be determined.
"We are already in the advanced state of preparing for the state election as we have been waiting for it to be held since last year. The party chairman (before this) only oversaw the whole process," he said.
"Hence, the resignation of Sng doesn't really affect us much. We will just carry on with what we had planned or have been doing." Sng ran as an independent candidate for the Julau parliamentary seat in the last general election before joining PKR in 2018. After Baru, the Selangau MP, resigned as Sarawak PKR chairman last year, he took over.