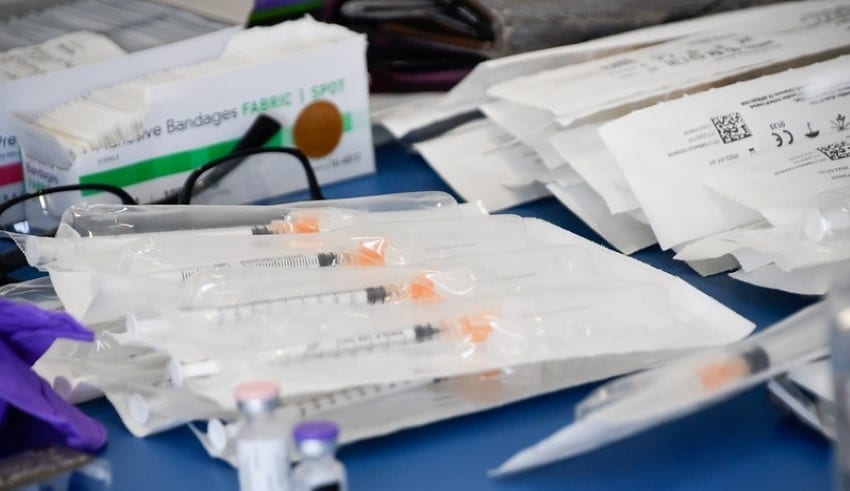 (C) Flickr, Manatee County Government
PETALING JAYA: Business groups are hoping that Malaysia will follow Indonesia's lead and encourage companies to buy Covid-19 vaccines for their workers in an effort to boost the economy.
Indonesia, which intends to vaccinate 70% of its population (181.5 million) by the end of the year to achieve herd immunity, revealed last week a health ministerial rule allowing businesses to purchase vaccinations for their employees and their families at private facilities, in addition to its national vaccination program.
The Malaysian International Chamber of Commerce and Industry (MICCIexecutive )'s director, Shaun Cheah, has urged the government to consider enabling the private sector to "take the bull by the horns" and assist the government in speeding up and expanding vaccinations through a private sector vaccination initiative.
"It should not be a queue-jumping initiative, but to create a second queue with private sector industries purchasing vaccines for their workforce and families, (thus) complementing the government's programme," he said in a statement.
"Any prolonged conclusion of the vaccination programme will see Malaysia losing out on its desired position as an attractive destination for investment.
"With our neighbours having a head start, and an estimated quicker conclusion of their vaccination programme, they are ahead in attracting much needed domestic and foreign investment.
"They have already pulled away foreign investments from Malaysia," he said.
The National Covid-19 Immunization Program in Malaysia is expected to be completed in February of next year.
Abdul Malik Abdullah, pro tem president of the Business Survival Group, told FMT that he supported the concept of allowing private businesses to purchase vaccinations for their employees and families.
"When more people are vaccinated, the faster the economy can recover," said Malik, who heads the coalition of 262 business associations and chambers of commerce comprising nearly one million companies. The Malaysian Institute of Economic Research's economist Shankaran Nambiar agreed with the proposal in theory, but cautioned that it should not jeopardize the supplies that the government has negotiated or obtained through Covid-19 diplomacy.