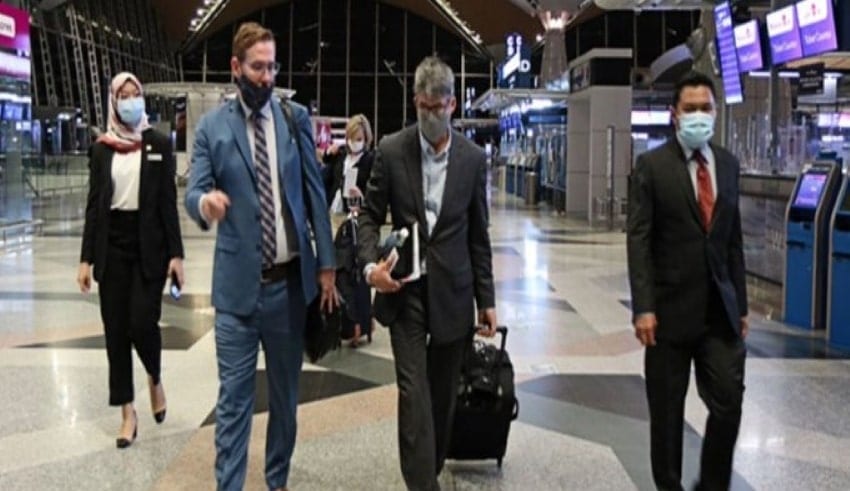 KUALA LUMPUR: Brian McFeeters, the current U.S. ambassador to Malaysia, arrived on Friday to take on his new diplomatic appointment.
The new ambassador is delighted to be returning to Malaysia, where he previously worked as a Political Advisor from 2009 to 2011, according to a statement from the US Embassy.
"It is wonderful to be back in Malaysia. During my time here ten years ago I was privileged to meet and work with many talented and dedicated Malaysians.
"I am looking forward to again working with the strong US Embassy team, which includes representatives from across the US government. Our overall goal is stronger relations with the Malaysian people and government", McFeeters said upon his arrival.
He added that President Joseph Biden emphasized that, from public health threats and economic downturns to human trafficking and climate change, the US needs to work closely with its friends, allies and partners around the world to combat countless global challenges everyone faces.
"We are stronger when we work together. I look forward to leading a team that works with Malaysia in many areas, including by fostering mutually beneficial security cooperation; further strengthening economic ties that support tens of thousands of jobs in both Malaysia and the United States; and building more people-to-people ties, including through exchange programmes for young people".
"I know that we have a lot of work to do towards finally defeating Covid-19, but we are on that road together. I am glad that the Pfizer vaccine has successfully arrived in Malaysia and that the vaccine rollout has begun," added McFeeters.
While completing his necessary quarantine, the ambassador will begin virtual meetings with the US Embassy team and key counterparts.
His wife, Melanie, and their daughter, Sara, are accompanying the top US diplomat.
McFeeters is replacing Kamala Shirin Lakhdir, who last month ended her four-year diplomatic stint in Malaysia.