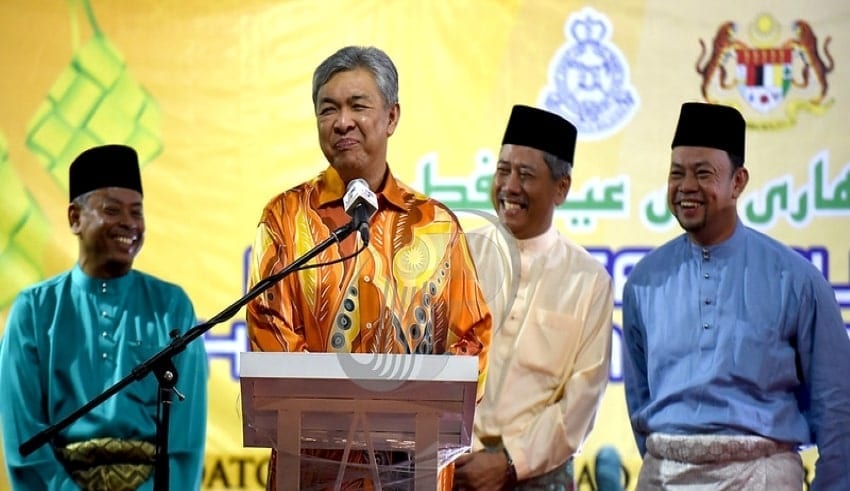 KUALA LUMPUR – Barisan Nasional Chairman Datuk Seri Ahmad Zahid Hamidi confirmed today that all 43 of the party's federal lawmakers have agreed to back the Perikatan Nasional government's Budget 2021 when it is tabled by Prime Minister Tan Sri Muhyiddin Yassin on Friday.
The BN chairman said that the decision was agreed upon at a meeting of the party yesterday.
Zahid said that the party's MPs including ministers and deputy ministers met on November 3, 2020 and decided to full back the Budget 2021 that PM Muhyiddin will table on November 6, 2020 as well as the subsequest bill that will be tabled by the government.
The BN Chairman also urged the prime minister to also consider the party's proposal to extend the loan repayment moratorium for thr B40 and M40 groups as well as the allowance for qualified withdrawals from contributors' Account 1.
Umno supreme council member Datuk Seri Tajuddin Abdul Rahman revealed yesterday that all 43 BN MPs also agreed to support the budget and reject the confidence-and-supply agreement (CSA) being promoted by the opposition.
Deputy Speaker Datuk Rashid Hasnon announced today that only 80 out of 222 MPs will be allowed into the Dewan Rakyat for the tabling of Budget 2021 however he clarified that all MPs will be allowed inside the house to participate on the divisional voting and will be notified at several intervals to alert them on this. All 80 Mps will remain for the future sittings this session that will be held from November 9 to December 15 following the recent surge of Covid-19 cases in the country.