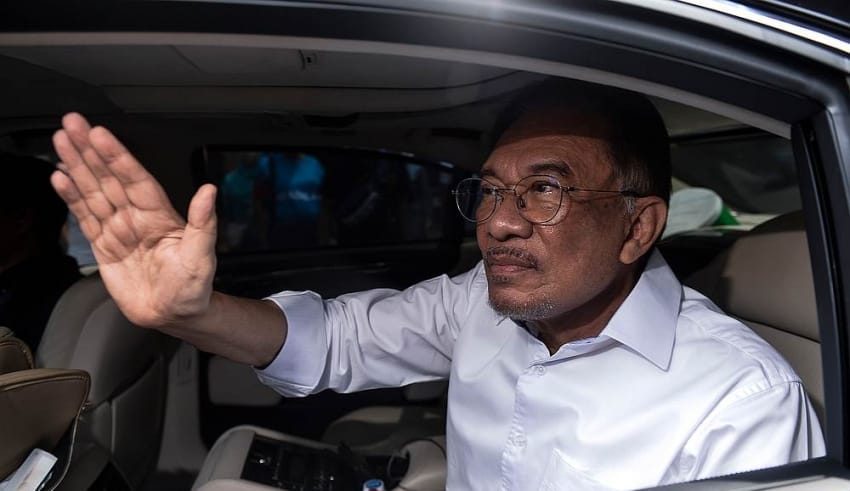 KUALA LUMPUR – PKR president Anwar Ibrahim could have been appointed as prime minister if he decided to work with UMNO leaders who are facing corruption charges, says PKR MP Nik Nazmi Nik Ahmad.
However, Anwar rejected the idea of working with the opposition and betraying the people's mandate just to become prime minister.
The PKR president responded via Twitter "Yes," to an article quoting Nik Nazmi on this matter.
According to Nik Nazmi, the offer was made before all of the political crisis happened last week.
"Anwar revealed that there was an offer for him to become prime minister with a condition of abandoning his party and political party ally, Pakatan Harapan and accept leaders from Umno en bloc including those currently those leader facing corruption charges.
"Anwar did not want to betray the mandate of the people just fot the sake of Premiership." He added.
Last week, Azmin Ali staged a coup with Bersatu, Umno, and PAS to form a government without PKR and other allies.
Mahathir resigned shortly after as he was not willing to work with Umno en bloc.
Yang di-Pertuan Agong, on the other hand, has insturcted Muhyiddin to form a cabinet which is inclusive.
MCA has two MPs, Both constituencies are in Johor. The other 11 PKR MPs and 26 Parti Pribumi Bersatu Malaysia MPs from Pakatan and the emergence of the Perikatan Nasional coalition of Bersatu, PAS, Barisan Nasional as the ruling coalition. The political crisis last week saw the downfall of the pakatana harapan government and the appointment of Tan Sri Muhyiddin Yassin as head of the state.