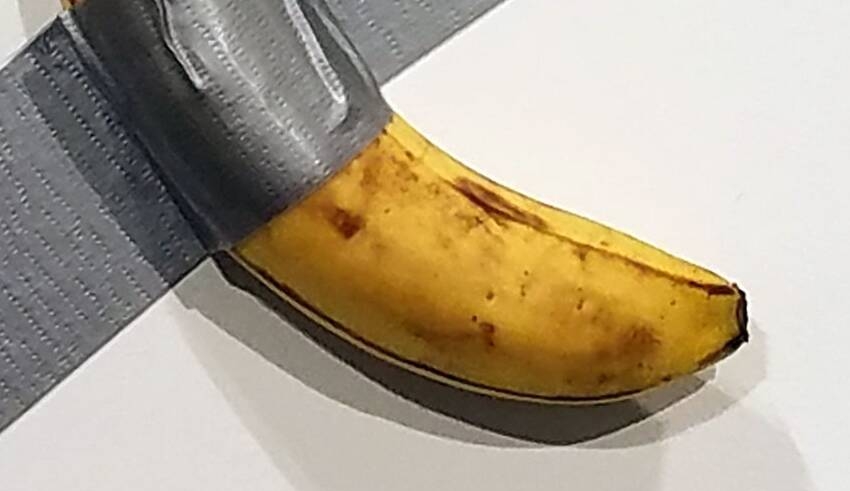 At the Leeum Museum in Seoul, a student of art made a bold statement by consuming a banana that was a component of Maurizio Cattelan's infamous work "Comedian."
The artwork, which is a genuine banana attached to a white wall, made headlines when it was sold at Art Basel in 2019 for $120,000. Many people argued about whether the artwork was a commentary on the value of art or merely a publicity stunt, and the banana came to represent the absurdity of the art market.
The event at the Leeum Museum has reignited debates on the significance of Cattelan's paintings and the place of culture in society.
According to reports, the anonymous art student consumed the banana as a form of protest against the commodification of art. The student stated, "I wanted to show that art should not be about money or prestige, but about the message it conveys," in a statement made public following the incident. I used the banana as a means to regain control and demonstrate how art's strength resides in its capacity to challenge and provoke.
Keep Reading
It's unclear whether any action will be taken against the student because the museum hasn't yet commented on the incident. On social media, the incident has sparked a discussion, with some people praising the student's act of disobedience and others denouncing it as disrespectful to the artist and the artwork.
Regardless of one's perspective on the issue, the occurrence draws attention to the ongoing debate over the commercialisation of art and how the creator and the audience contribute to its interpretation. It serves as a reminder that art is about more than just beauty and worth; it also affects people's thoughts and feelings.
It is evident that art is still a potent weapon for social commentary and cultural criticism even as the art community struggles with these issues. And it will undoubtedly continue to incite and test us, whether it appears as a banana nailed to a wall or a student munching on that banana.