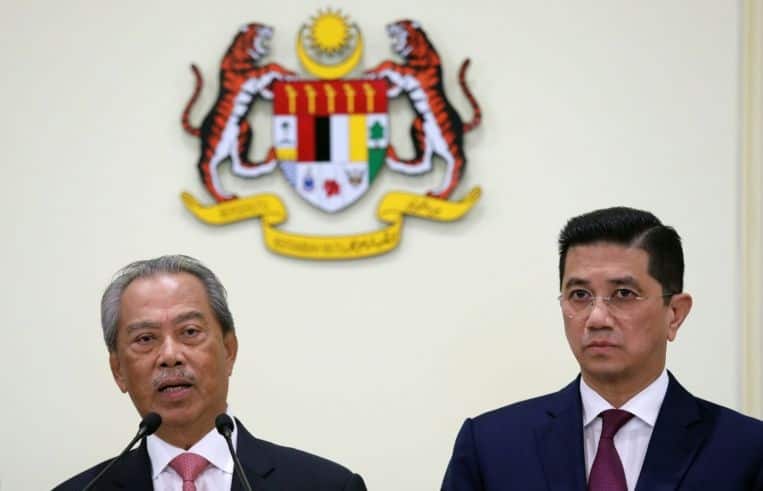 PUTRAJAYA – Malaysian Prime Minister Muhyiddin Yassin says that although the four senior ministers in the Perikatan Nasional government are of equal stature, International Trade and Industry Minister Datuk Seri Azmin Ali would be taking charge of Cabinet meetings in he's not around.
"They are all equal. But I told the Cabinet Datuk Seri Azmin will handle the meetings and do what is necessary in my absence."
Muhyiddin added that Defence Minister Datuk Seri Ismail Sabri Yaakob would handle if he and Azmin were not around.
"This will be a functional Cabinet that will deliver in the interest of the country." He added.
In an effort to fight corruption, Muhyiddin said that all minister will be asked to declare their assets and sign an 'Akujanji' document to prove their integrity is of a high level.
Muhyiddin reiterated that this government is committed to serve all races in the country.
"We will be fair to all Malaysians. It doesn't matter who they are, whoever needs it will get assistance from the government."