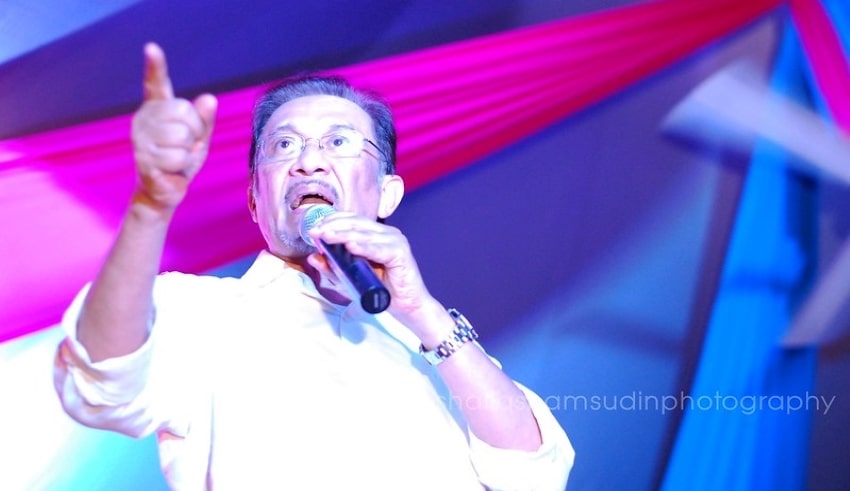 PETALING JAYA – The Pardon Board had given wrong advice to the Yang di-Pertuan Agong in granting full pardon to PKR President Datuk Seri Anwar Ibrahim.
According to Mohd Khairul Azam Abdul Aziz's lawyer Mohamed Haniff Khatri Abdulla, The composition of the Pardon board was alno not proper then hence invalidating the advice given to Agong.
Mohamed Haniff said that this is not Agong's fault but by Pardon's Board. The advice given to Agong can be challenged under Article 42 of the Federal Constitution.
He further claims that under the constitution, pardons can only be given for the purpose of terminating or suspending a sentence rather than revoking the conviction. Revoking the decision implies that we plays the role of the court such as making decisions.
Anwar's representative Lawyer J.Leela, said that the full pardon that was granted by the Agong could not be challenged in court as Mohd Khairul Azam had no legal position to proceed with the case.
She called the plaintiff's suit an 'embarassment' and 'an abuse of court process'. Senior federal counsel Natra Idris also agreed with Leela on Article 42 of the Federal Constitution that allows the King to issue a pardon order.
Judge Datuk Akhtar Tahir set Sept 21 for the decision. Anwar, who is currently the president of PKR, had been sentenced to five years imprisonment for for sodomising his former aide Mohd Saiful Bukhari Azlan.