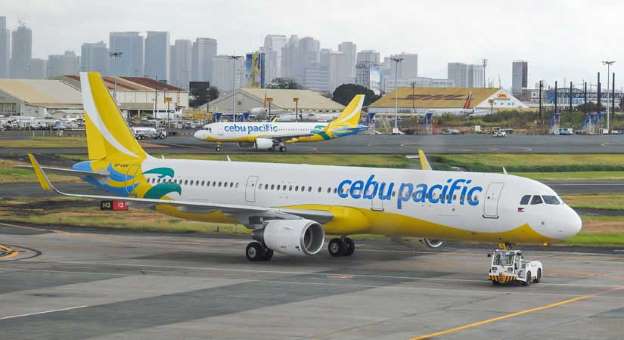 Manila – Budget airliner Cebu Pacific, reported a net loss of nearly P1.2 billion in the first three months of the year as the coronavirus pandemic freezes flights both on domestric and international travel.
The airline unit of the Gokongwei Group said the loss is 135.2% lower than the P3.36-billion net income earned in 2019. The total revenue amounted to P15.9 billion, a 24.9% lower than the P21.18 billion generated in the same period last year.
"The overall decline in revenues was brought about by the impact of the COVID-19 outbreak which started with cancellation of flights to China, Hong Kong, Macau and South Korea in varying periods during the quarter due to the imposition of travel restrictions," Cebu Pacific."
Cebu Pacific said the decline in revenue where mainly attributed to flights being suspended and the government's decision to implement an enhanced community quarantine over the entire Luzon.
The Gokongwei-led company said it remains resilient despite the adverse impact of the COVID-19. While the pandemic might affect its liquidity, it "remains in a very strong and liquid position at the end of the quarter." Last March 25, the Air Carriers Association of the Philippines appealed for government's help as the industry are battling an "existential threat" due to the flights being suspended.