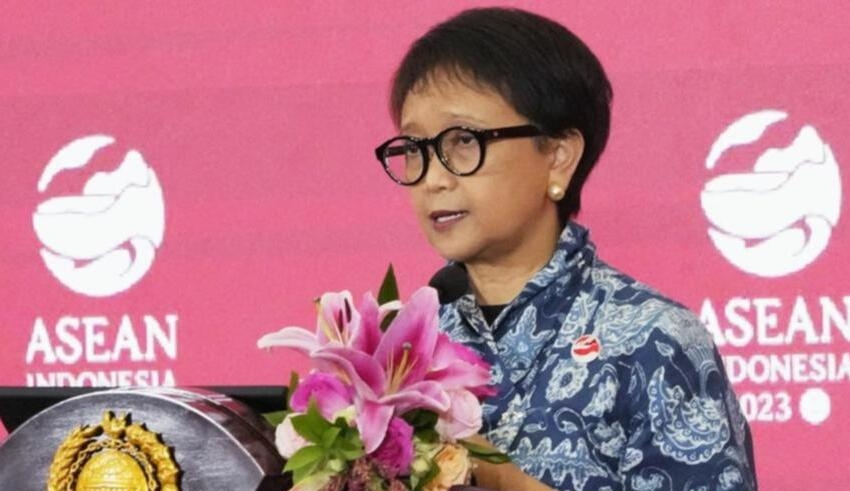 Indonesian and Chinese officials announced on February 22 that negotiations on a code of conduct (COC) for the South China Sea will be strengthened this year, as the region worries over China's aggression in the key waterway.
In Jakarta, Indonesian Foreign Minister Retno Marsudi met with his Chinese counterpart Qin Gang ahead of a round of code negotiations beginning in March.
"Indonesia and ASEAN would like to produce a code of conduct that is effective, meaningful, and implementable," Retno added, referring to the Association of Southeast Asian States, the regional grouping that Indonesia heads this year.
Qin added that China and ASEAN will maintain peace and stability in the important trade corridor, through which around $3.4 trillion worth of commodities are transported annually.
He stated that China would collaborate with ASEAN nations to expedite consultations on the code.
Keep Reading
Beijing claims a large portion of the South China Sea and has constructed islands from which it can deploy modern weapons. Moreover, the Philippines, Vietnam, Malaysia, Taiwan, and Brunei have claims that overlap.
In 2002, China and ASEAN nations agreed to work toward the creation of a code of conduct, but it took 15 years before steps were taken to establish a framework for negotiations.
Several experts have accused China of deliberately delaying the creation of a formal set of norms, citing its use of gray-area methods and strategic ambiguity to further its territorial ambitions. China asserts its commitment to completing the process.
The code would advance a 2002 agreement by all parties to ensure freedom of navigation and overflight and "refrain from action of settling on the currently unoccupied islands, reefs, shoals, cays, and other characteristics."
The Philippines has upped its diplomatic protests against China and its outreach to Western nations such as the United States and Australia to fight what it deems Beijing's "aggression."
They also highlighted the dilemma in military-ruled Myanmar, where ASEAN has struggled to convince the generals to adopt a "five-point consensus" for peace following the 2021 coup.
"As ASEAN chair, Indonesia will engage with all Myanmar stakeholders in an effort to open the door to an inclusive national conversation," Retno said, adding that Indonesia values China's support for the process.
Read More:- Top brands leave Russia, but their products are still widely available