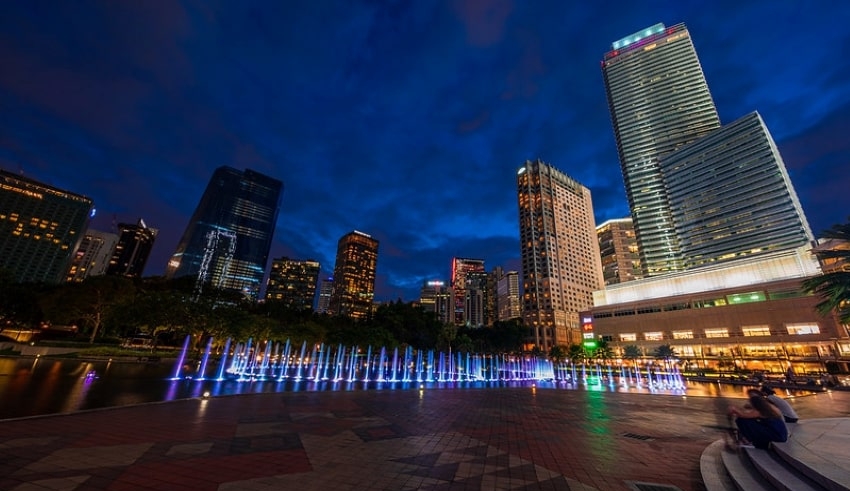 (C) Flickr, Mohd Fazlin Mohd
KUALA LUMPUR: On Tuesday (Jan 26), the automotive workshop operated by Mr. Wong Tung Khong in Sungai Besi was quiet, with only a few employees servicing the cars of customers.
"This time last year, I wouldn't even have time to answer your questions because people wanted their cars serviced before going back to their hometowns for Chinese New Year," Mr Wong, 36, told reporters.
This round, he said, his workers had found the workshop was quiet and less busy.
Mr. Wong's workshop is operational as usual in this new MCO, which is implemented nationwide in Malaysia except for Sarawak until Feb 4, unlike during the first movement control order (MCO) from March to May last year.
He was busy with a backlog of requests from before the shutdown last year, when his workshop reopened as the country converted into conditional MCO (CMCO).
By October, as COVID-19 cases surged following the Sabah state election in September, business then slowed down.
Despite the current MCO, with Malaysia registering a four-digit increase in daily cases, talk of a return to a strict lockdown has been rife.
The speculation was sparked by a leaked letter from the EU-Malaysia Chambers of Commerce and Industry (EUROCHAM) to its members claiming that, if the number of COVID-19 cases did not show any change, the Perikatan Nasional Government was set to declare a complete economic shutdown after Feb 4.
In a press release last Sunday, EUROCHAM immediately clarified that during its discussion with the International Trade and Industry Ministry on January 22, there was no suggestion of an immediate lockdown after the specified date.
Senior Minister and Minister of Defense Ismail Sabri Yaakob said on Tuesday that the National Security Council has not agreed on the next course of action, adding that a complete lockout similar to last year's would threaten the loss of employment of 2.8 million people.
The speculation of a complete lockdown, however, has triggered jitters among business owners like Mr Wong, who are worried about the adverse effects on the survival of their business.
Some often draw up contingency plans, once again, in case limitations are tightened.
Malaysia reported 3,680 new COVID-19 cases on Wednesday, taking its total nationally to 194,114. At 42,389, active cases stood.