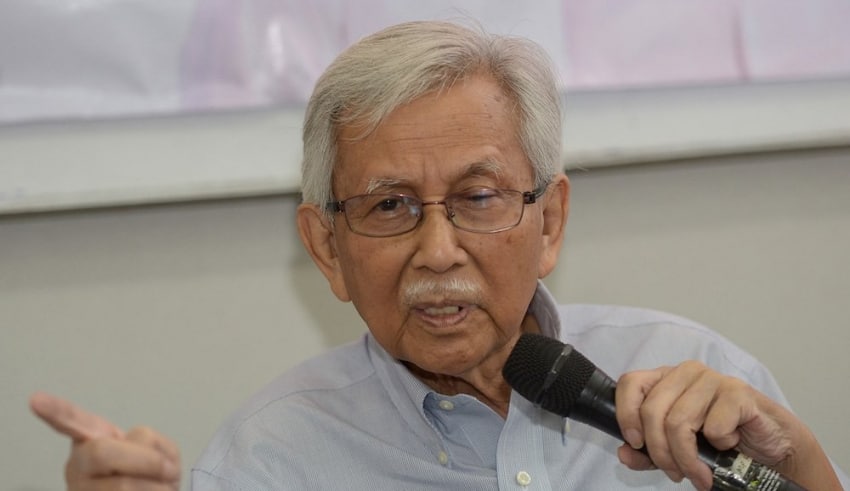 Veteran statesman Tun Daim Zainuddin supported Tun Dr Mahathir Mohamad 's decision to resign as prime minister on 24 February, saying conditions pushed him to do so.
The former president of the Council of Eminent Persons made the comment during an interview with Malaysiakini and many other media organizations, and it is claimed that he was referring to a Supreme Council meeting of the Parti Pribumi Bersatu Malaysia on 23 February.
But that's not always as easy as whether or not he committed a error. It wasn't as if he should have spent time to explore all the ways, Daim was quoted as saying in answer to a query as to whether a error had been created by the 94-year-old former premier.
Related News: https://www.theasianaffairs.com/malaysia/2020/05/21/dr-m-intense-pledge-theres-a-very-big-trouble-for-the-ruling-coalition-in-malaysia/
Adding that he has needed to make a fast choice. It's easy to claim, after the reality, since it was a mistake. Even again, they questioned if it is under those circumstances.
He was also dismissive of the new government established by Perikatan Nasional (PN) in the aftermath of the fall of PH, under which Bersatu chairman Tan Sri Muhyiddin Yassin was named as the prime minister after pulling his party out of PH. His philosophy has not shifted but credibility is at risk. The parties involved can set up whatever coalition they choose, but it is not in line with the will of the rakyat to do so to establish a new Government.
Meanwhile, the rakyat voted for a five-year rule by a Pakatan government in 2018 before a new general election is held, and this must be respected. The establishment of the PN government disregards the mandate.
Similarly, he voiced disappointment at the PN government's shortage of non-Malay representation, adding that MCA and MIC leaders are mere token selections as they lacked ample parliamentary seats.
Daim has also rejected MCA politicians' election to GLC posts, claiming they had little impact over how the government is operated.
The stern Mahathir loyalist, who acted as finance minister from 1984 to 1991, also voiced doubt regarding the tenacity of the partnership between Umno, PAS and Bersatu as it would be tested when it comes to seat assignments for the fifteenth general election as all three aspire to capture the Malay-Muslim lion's share of votes.
He utter that he's unsure whether three opposing leaders of the alliance would be willing to please on the table. Telling can the push-and-pull from the ground destabilize the system of the government and disrupt the multi-ministerial efforts for the rakyat.