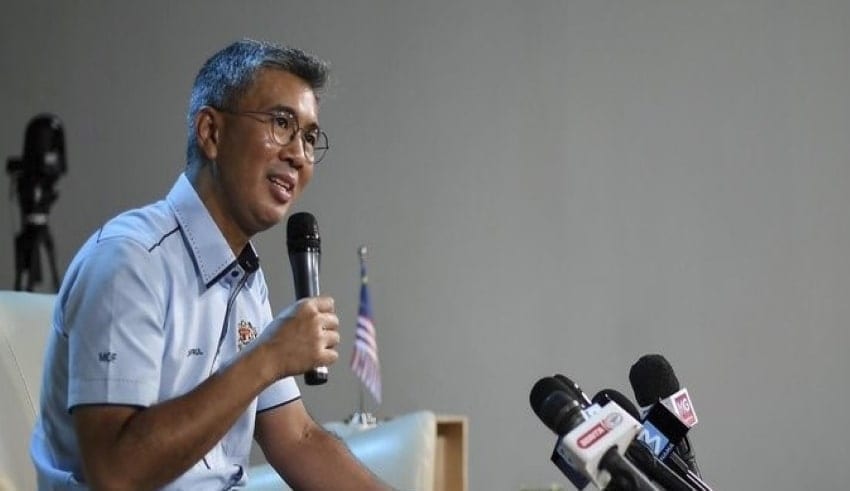 PETALING JAYA: Considering the new Movement Control Orders (MCO) and the state of emergency, which was declared today, the country's economic recovery from the Covid-19 pandemic will not be affected. Finance Minister Tengku Zafrul Aziz said this was because, with fundraising, trade, and investment activities continuing as normal and with all regulatory functions in place, capital markets will stay open.
"The government would like to assure all Malaysians and investors that a well-regulated financial system, including the capital and financial markets, has always facilitated the country's administration," he said in a statement.
He added that the sound economic fundamentals of the country would continue to allow the government to respond, while maintaining growth and resilience, to the current challenges.
"Malaysia has a resilient capital market ecosystem, supported by ample liquidity. There are proper market management measures in place to manage volatility."
Tengku Zafrul added that the Securities Commission and Bursa Malaysia will continue to track marketplace risk management and mitigation trends, and will, if necessary, implement more precautionary steps.
He added that there are policies in place in the Malaysian banking system to mitigate the effect of any possible downgrading of credit ratings and to allow banks to continue lending during the state of emergency and various MCOs.
In addition to steps already part of the federal budget for 2021, aimed at reviving the economy and providing financial assistance to the public and companies, he said that if necessary, the government has the liquidity to finance additional initiatives.
In fact, during this time, the Ministry of Finance has begun to consider various steps to support Rakyat and businesses. "We will not compromise on the well-being of the Rakyat and businesses," he said.
Prime Minister Muhyiddin Yassin announced earlier today that Yang di-Pertuan Agong had declared a state of emergency to curb the spread of Covid-19, which will last until 1 August or until the number of cases is reduced and stabilized.
The announcement came less than 24 hours after the prime minister had said that five states would be put under an MCO and all federal territories.