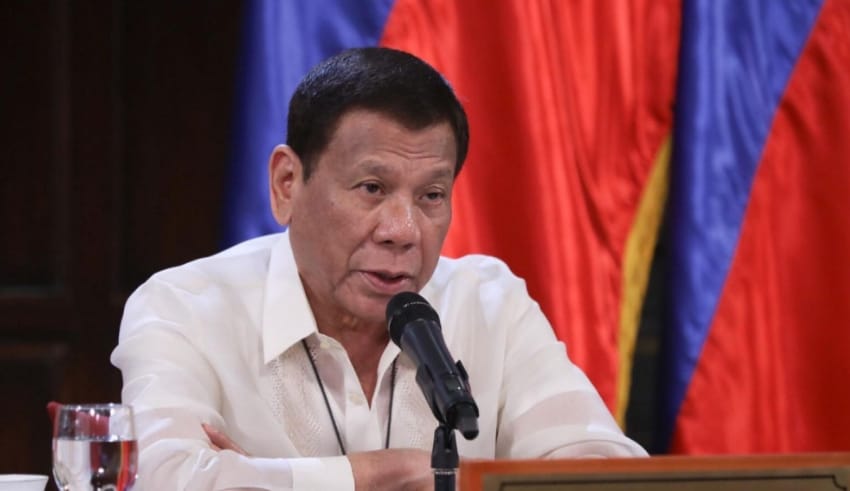 President Rodrigo Duterte on Monday said that his legal team is still reviewing the proposed anti-terrorism bill that seeks to boost the country's anti-terrorism campaign.
Duterte, in a televised address, revealed that he has yet to get his hands on the controversial anti-terror bill as he's still waiting for the recommendations of his legal team on whether to approve the bill or not.
"My legal team in Malacanang is still reviewing it.. it's automatic, I endorse it to legal without reading it. It's legal who will return it to me with their opinion on whether i will approved it or not."
The bill, which Duterte certified as urgent, seeks to replace the Human Security Act and would strengthen the government's policies against terrorism. The bill, if approved, will allow detention of a suspected terrorist for 24 days without charge and a longer surveillance period for up to 60 days.
Duterte explained that the bill was certified as urgent in order to address and contain terrorist acts and for the preservation of national security. He also assured the public that necessary safeguard are being kept in place to prevent the law from being abused.
Chief presidential legal counsel Salvador Panelo said his office recommended Duterte to approved the controversial bill has passed the constitutional test and will be an effective tool in combating terrorisn. The Department of Justice also conducted a constitutional review and has passed their opinions and recommendation to Malacanang last Wednesday, June 17.
Related News: https://www.theasianaffairs.com/philippines/2020/06/19/ph-situation-worse-than-martial-law-if-anti-terror-signed-into-law-says-ex-justice-carpio/